Imagen upgrades to Platinum sponsorship of SVG Europe
Imagen, the SaaS video management business, has joined market leaders including Eurovision, Quantum and NEP as a Platinum Sponsor of SVG Europe.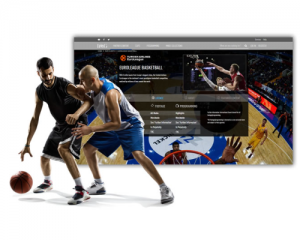 Will Pitt, head of sport at Imagen, commented: "The renewal and upgrade of our sponsorship demonstrate our confidence in SVG Europe as the knowledge resource for the growing sports video industry. Our ongoing collaboration and affiliation have provided us with a broader perspective of the industry and a strong platform on which to interact with industry peers."
Imagen's video management platform enables sports organisations small and large to grow their sport by taking advantage of today's affordable cloud technology to manage, protect and distribute their content in a coherent way.
"We have been fortunate to participate in numerous SVG Europe events. The diversity of content is highly informative and thought-provoking, exploring a broad range of key industry topics in an intimate setting," added Pitt.
Following 23 years in business, Imagen is being used by global sports teams, leagues, federations and organisations to manage and distribute their expanding video and media libraries, enabling fast, easy, secure and controlled access to content through the highly customisable platform.