Imagen video management platform selected by International Weightlifting Federation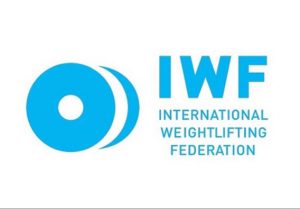 The International Weightlifting Federation (IWF) has chosen Imagen's video management platform to host its in-season and archive content so that it can be more easily accessed by a range of users throughout the sporting calendar. The self-serve platform will improve the commercial exploitation of its video library and provide regular updates to fans.
Founded in 1905, and one of the oldest international sport federations, the new fully branded IWF Media Portal will enable broadcasters, newsrooms and media partners to access the latest content during competitions plus additional footage such as features, interviews, competition highlights and creative content.
The IWF's new video portal will also empower employees to manage media distribution in-house, rather than use third-party services. The platform includes high speed file transfer so HD video can be supplied to clients faster than ever before.
Employees will also enjoy convenient access to the federations entire range of media (including images, audio and documents) from a single, easy to search resource. Tools to store, locate, shortlist, clip, collect, and deliver content are all included in their Imagen platform. Video clips can also be published to the IWFs social media channels to connect with their worldwide fanbase on a regular basis.
Charlie Horrell CEO of Imagen, said: "We're delighted that such a prestigious sporting institution has put its trust in Imagen to preserve its rich archive and play such a key role in its digital distribution strategy."
Lilla Rozgonyi, director of communication and marketing at IWF, said: "Imagen will help us promote our sport and improve our internal operations – it gives us the flexibility to make the most of the media we have by offering more choice to key clients and providing a better service to fans of Weightlifting through social media"