IMG to broadcast Formula 1 on Sport 24 and Sport 24 Extra until 2025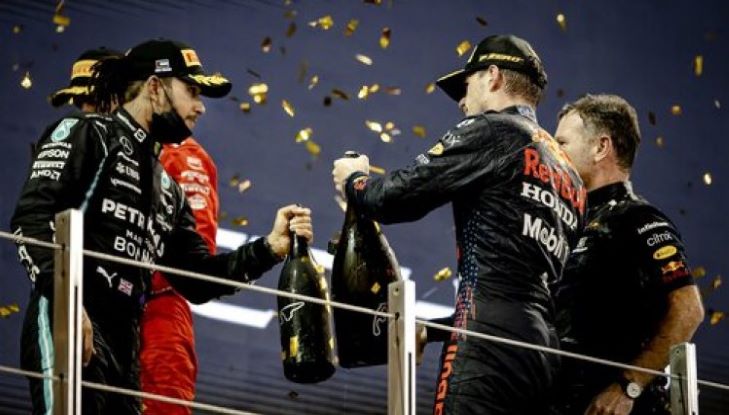 IMG has secured in-ship and inflight rights to broadcast the next three seasons of the FIA Formula One World Championship on Sport 24 and Sport 24 Extra.
In a deal through to 2025, the IMG-owned and operated channels will broadcast over 150 hours of live coverage plus highlights from all race weekends.
Sport 24 and Sport 24 Extra is available onboard a number of airlines and cruise ships around the world, including Etihad Airways, Emirates, Turkish Airlines, MSC Cruises, Carnival Cruise Line, Princess Cruises, Royal Caribbean and Silversea.
The deal marks Formula 1's return to Sport 24 as IMG continues to diversify its international rights portfolio, following the recent addition of the FIFA World Cup, ICC Men's Cricket World Cup and Rugby World Cup. Formula 1 joins Sport 24's extensive coverage of live sport, including the Premier League, UEFA Champions League, MotoGP and NBA, plus golf's Majors, Grand Slam tennis and Ryder Cup 2023.
Kicking off with the Formula 1 Gulf Air Bahrain Grand Prix on 5 March, the 2023 FIA Formula One World Championship will feature 23 races across five continents, including the inaugural Las Vegas Grand Prix on 18 November.
Michaella Snoeck, head of media rights at Formula 1, said: "As Formula 1 continues to grow around the world, we are excited that we can now broadcast it live in-ship and inflight to travelling fans. The last few seasons have shown that the drama and excitement of Formula 1 is not to be missed. Now, together with Sport 24, fans will be able to enjoy the spectacle of F1 wherever they are."
Richard Wise, SVP, content and channels at IMG Media, said: "We are delighted to bring Formula 1 back to Sport 24. This exciting deal means passengers no longer have to miss out on all the exciting Formula 1 action when they travel. Formula 1 is a truly global event attracting a worldwide fanbase, and we're thrilled to offer our airline and cruise ship partners the very best of motorsport alongside a diverse portfolio of some of the biggest global live sports rights."
Launched in 2012, both Sport 24 and Sport 24 Extra are produced from IMG's production HQ at Stockley Park, near London's Heathrow Airport.
SVG Europe's Football Summit 2023 in Paris will explore production of the beautiful game, with topics including the art of directing, making coverage more immersive, creating content for clubs, advanced punditry and analysis and more. For more information on the 22 March event and to register click here