In favour of the cloud: Mavis on the tipping point taking us into the future of live video production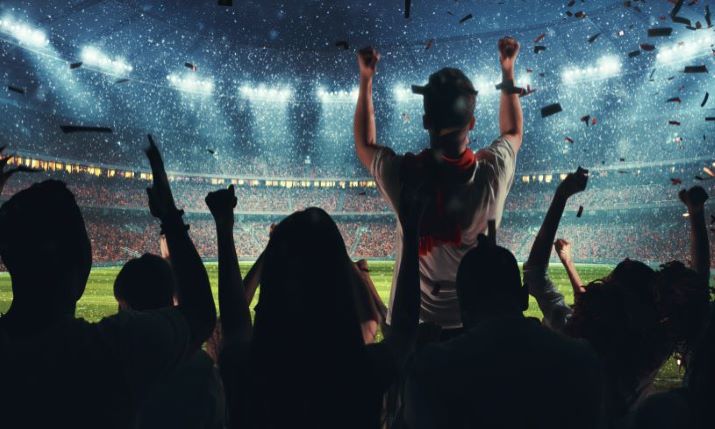 By Moe Hamdhaidari, commercial director, Mavis
The power of the cloud presents an evolutionary step in live production, enabling broadcasters, production companies and content creators alike to produce high quality content for digital or linear in a distributed and sustainable manner. But, of course, with this shift comes challenges.
How do you replicate all the features that are available in the traditional broadcast workflow? Over time, and in stages, in our humble opinion.
A 30 camera production in 4K broadcast on linear using a fully cloud-based system? Currently challenging.
An eight camera production for output on HD? Absolutely possible.
This is because at a certain point there is so much data running through the production workflow, it makes more sense to take a truck rather than try and do it in the cloud.
However, there is a tipping point which is edging closer and closer in favour of the cloud. As a result of this, the benefits which cloud production brings will outweigh the challenges, especially as technological advances increase the capability of underlying physical hardware. This journey is what excites us.
Sustainable production
Utilising the power of the cloud means that not everyone has to be on site. This is welcome news from a carbon footprint point of view, because inevitably the number of vehicles that would normally need to travel will reduce. So not only are there costs savings to be accounted for, but also reduced emissions.
We're finding this to be an incredibly powerful message that several broadcasters are increasingly taking action on; in fact, Sky News has pledged to be net zero by 2030, while the team at BT Sport have been testing output on linear and digital via a pure cloud-based workflow.
Virtual centralised production  
True remote production means those who do not have to be on site by necessity (ie, camera operators*, floor managers, and talent,) can be anywhere in the world. This is interesting in two respects because a) it will help reduce travel overheads and b) enable the creation of a virtual centralised production team.
For example, let's consider a team producing a sport event from the comfort of their own homes, or indeed grouped together in a central office. This means that not only can the team achieve a single full day of production, but they can also work on multiple productions from anywhere in the world, throughout the day.
In addition, teams can flex, bringing in different commentators and other contributing sources from various parts of the world as and when they are required. And because the cloud is remote in its very nature, then everyone is 'remote'. No one is a second-class citizen in the production, with everyone able to interact with the production simultaneously.
This means production can be unified across disparate geographical content gathering activities. Communication is of course a challenge, but by coupling talk-back to the cloud, and synchronising in a cohesive manner, this can be overcome.
*Remote controlled PTZ cameras are a topic for another day! 
Streamlined production  
Viewers' demand for high quality live output – in terms of both production value and streaming bitrate – is not diminishing. The pervasive nature of Netflix, Amazon Prime Video, and Disney+ (among others,) means that people expect a higher quality production and narrative, irrespective of whether the content is live or video on demand. And let's not forget the new breed of content creators on platforms like YouTube and Twitch, all of whom are aspiring to produce polished live content to their audiences.
Gone are the days of a traditional broadcast model (one broadcaster to many viewers); we are now entering the age of many-to-many broadcasting. The result of this is a thirst for well-produced content. Streamlining live production such that it can happen from anywhere anytime (while not diminishing the quality) is the power which the cloud brings.
Scalable production
A cloud-based environment that is software as a service (SaaS) based is not only scalable, but it can also be spun up in just a few minutes. Furthermore, the capability to duplicate the live show is very easily achieved in the cloud.
For example, the output of one event can be replicated numerous times in the cloud enabling different language production, with localised commentary and graphics, to be broadcast to completely different destinations (which could be linear or digital, or both!).
And all of this without having to leave the cloud…
The opportunity to enable influencers and other content creators to take a live feed and produce wraparound content where rights allow is another powerful avenue that can be explored. Often these creators may output on their own social channels, potentially reaching new audiences, and satisfying any brand elevation elements required.
Cloud production will enable true virtual production. The key factor to realise this is how fast the underlying technology moves to enable the various scales at which traditional broadcast has operated.
That said, the cloud is currently more than capable of outputting to linear and digital in a seamless manner.
The future's bright, the future's cloud.