Inga Ruehl promoted to director of Sky Production Services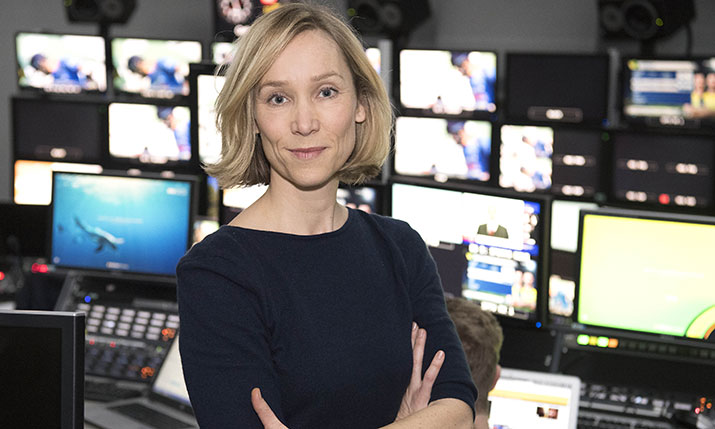 Sky Production Services head of studios Inga Ruehl has stepped up to take on the role of director of Sky Production Services, taking over from Darren Long who has moved on to become Sky Group director of content processing.
Ruehl is now responsible for all of Sky's Production Services, a job that entails all facilities and crews relating to studios and post-production, as well as a substantial amount of outside broadcast crewing, some client management, and some technical innovation.
In total, she will be managing around 400 people as well as 15 studios, 10 galleries, over 70 edit suites, two grading suites and nine audio suites.
Commented Ruehl: "I am really excited about this new opportunity. I have loved working in Studios so am happy to stay close and really look forward to working much closer with our post-production team. The Sky Production Services team is amazing and we have really close relationships with our colleagues in Sky Sports and Sky News.
"I really enjoy working with big teams, as I think in the end it is all about the people! And what is great in Sky Production Services is that we get involved with all kinds of productions across sports, news, entertainment, comedy and more, so it never gets boring," she added.
Previously Ruehl was head of studios at Sky Production Services for two years. Before that, for three years she was account director for Sports and News. Prior to working at Sky, Ruehl was director of operations and production services at ESPN.
Sky Sports is Sky Production Services' biggest production partner, followed by News and then Sky Sports News. It also provides facilities to independent production companies for entertainment and scripted content they are producing for Sky, as well as for external clients who are only hiring its facilities.