Interactive content: LTN Global on levelling up sports production in 2022 with a consistent approach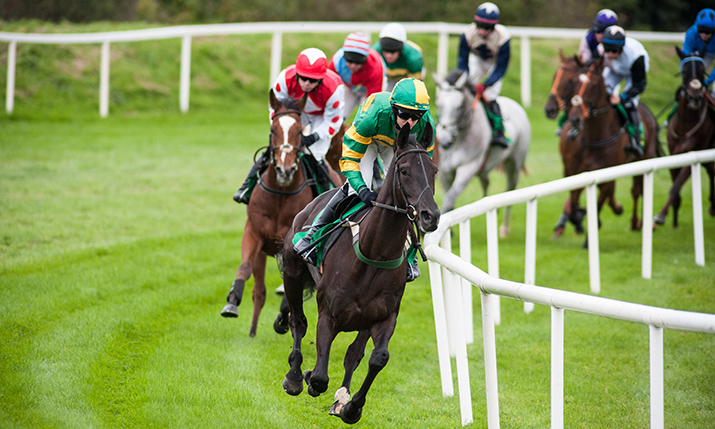 By Mike Burk, general manager, event production and transmission, LTN Global
In some ways 2021 has brought live sports back to 'business as usual' with the return of packed stadiums and arenas across North America and Europe, and a blockbuster line up of flagship sporting events. However, the technologies and workflows that fueled innovation in sports broadcasting over the past year and helped us tackle ongoing COVID challenges are here to stay.
Adoption of hybrid and remote production workflows has enabled content owners and broadcasters to create content more efficiently than ever before. But it isn't only about scale and efficiency; the value of sports content is growing at a lightning pace. Industry leaders now have the tools at their disposal to capitalise on new content monetisation opportunities and thrive in the multiplatform era.
Interactivity taking off in 2022
Increased demand for interactive content is redefining the sports viewing experience. Consumers now have more control over how they engage with live sports content and can customise their own viewing experiences by selecting camera angles, languages, replays, and personalised game highlights. Highly interactive and dynamic content features traditionally associated with gaming platforms are quickly becoming a part of the status quo for sports TV viewing.
Sports content is becoming more valuable with the roll out of data-driven interactive features such as sports betting. Across the US, the legalisation of sports wagering is creating new revenue opportunities for broadcasters, through the delivery of personalised experiences that meet highly engaged audiences' demands. Live participation in programming with fan engagement has become a standard feature for many primetime sports events, with 'watch together' experiences bringing multiple live participants into the show.
Levelling up live sports content to create more interactive fan-centric experiences has traditionally required complex – and often expensive – workflow investments. But advances in IP and cloud technology provide the necessary framework for seamless real time engagement and the frame-accurate data integration that makes the next gen live sports experience a reality for today's consumers.
IP foundations for dynamic sports content
To deliver enhanced sports viewing experiences, broadcasters are shifting traditional workflows onto IP. Transporting live video over a managed IP transmission network allows sports broadcasters to distribute highly reliable content with ultra-low latency across platforms and markets. Furthermore, utilising IP-based production workflows enables data integration capabilities that form the bedrock of innovative fan engagement opportunities.
In order to flawlessly deliver enhanced interactivity features such as live sports betting, broadcasters need frame-accurate content; without it, you can't frame-accurately integrate data, graphics and audio. Wagering audiences require information live or as close to live as possible; when stakes are high, delays in wagering updates or content delivery can be costly.
And costly for the consumer means costly for content providers; bettors need to trust their sports networks to deliver always-on, up-to-date live content. If that's not guaranteed, viewers can switch services immediately with the touch of a button.
Innovative IP multiplexing capabilities enable frame-accurate content delivery for live sporting events in remote production environments, allowing producers to send and receive live feeds from multiple sources with synchronised transport. When used with an ultra-reliable, managed IP multicast network, multiplexing can help sports content creators break boundaries in remote production while delivering frame-accurate content with minimal latency.
IP-based workflows underpin interactive, dynamic TV experiences. Sports viewing is becoming increasingly personalised and tightly integrated with wagering platforms, so the amount of data surrounding this content is surging, adding value for content owners and advertisers alike.
Meeting global demand
Faced with a decline in subscription and traditional ad revenues, content providers need to enhance the value of their offering by diversifying their content with interactive experiences, but they need to do this at scale to meet a staggering demand across an explosion of streaming platforms; Conviva's Q3 2021 report showed total streaming time rose 266% in the past three years.
Many media organisations harness remote and centralised production workflows to ramp up content creation as cost-effectively as possible. Centralised production hubs can enable broadcasters to create content with greater efficiency while benefiting from economies of scale. Utilising cloud-based workflows can allow distributed staff to orchestrate live production workflows from any location while contributing to a greater volume of shows in a day. These hybrid production models can create critical workflow efficiencies that drive commercial sustainability through advanced automation processes.
The age-old question of 'how to do more with less' has never been as vital as it is today. By utilising automation techniques, broadcasters can maximise resource productivity to enable production specialists to carry out multiple roles which helps to produce more events while minimising additional expenditure.
Consistency in production can pave the way for realising the benefits of automation. Many shows are already produced with a high level of consistency with designated graphics, audio and cameras. Broadcasters can take advantage of consistency in production to automate workflows wherever suitable to allow TD's to deliver a more streamlined production without the need for additional staffing resources.
Automation isn't only about creating efficiencies in production, it can help minimise the impact of workforce shortages in the broadcast industry, either through COVID protocols that require fully-vaccinated production personnel, retirement, or a slower backfill of qualified professionals. Automation can enable broadcasters of varying sizes to overcome these talent availability issues and ensure operational consistency.
Live sports has evolved rapidly over the past year; demand for highly interactive sports viewing is insatiable. IP-based transmission and consistency in production can enable broadcasters to keep up with ever-evolving content requirements and the sheer magnitude of content delivery across diverse distribution platforms. Advances in remote and centralized production, galvanised by automation workflows, can provide the framework for sports organisations to ramp up content creation for increasingly engaged and valuable audiences while achieving greater cost-efficiencies.