International Federations Summit shines a spotlight on OTT strategy
The Olympic Channel, UEFA and Red Bee Media took to the stage earlier this month to discuss the current and future state of direct-to-consumer OTT services.
Speaking at the International Federation Summit (IFS) in Lausanne, produced by MEI in association with SVG Europe, the representatives of the three organisations agreed that sporting federations are in a unique position when it comes to OTT as they often have participants and fans that are passionate, engaged, and demanding.
But, how do they keep them happy?
Craig Hepburn, the head of digital and marketing at UEFA, discussed UEFA TV which was launched only eight months ago. It's a free-to-access platform that was created to keep up with the changing way fans are connecting to content: on phones and on-demand.
"We wanted a platform to deliver that directly in a digital way to fans," he said.
"There's the youth leagues and the younger audiences and the younger competitions that we have. As much as UEFA is known for those big competitions, we have a whole range of other youth, women, freestyle and really it is to be the home of those platforms and those competitions."
Hepburn, who has worked for companies like Microsoft and Nokia, said that step one in building out a platform is to not try to build it on your own.
"Unless you're a tech company, why would you build your own OTT platform? I think there are so many good tech products out there," he explained. "If you're in the sports business and you're not a tech company, focus on what you know."
"It's a very different way of managing a product. That's my pitch. Get to market, get simple, listen, learn, iterate, evolve."
Building out an OTT service is a complicated process. Steve Russell, head of OTT and media management, Red Bee Media, acknowledged that in his experience, the best way to help build out services is to begin with MVP: Minimum Viable Product.
"The idea is you don't over-engineer everything, you don't try to think through every nuance of every bit of function you could ever want," he said. "When you focus on getting something to market make it simple as possible."
The reason? It's not until you get initial feedback from users (and you will get it) that you can reshape it to meet their needs.
"You start to read the data so you start to understand how it works and you iterate and you listen to the fans and you see what people are saying on social forums, and you add functions over time," he explained. "It's a very different way of managing a product. That's my pitch. Get to market, get simple, listen, learn, iterate, evolve."
It's not just about technology, however. People are key, especially when it comes to figuring out how the product will be overseen, who will oversee it, and how the rest of the organisation will get engaged with it.
"You need to set up team structures," said Hepburn. "The first thing for me was to set up product managers and actually put in place ownership of across the Web, the apps, CRM, and even the OTT service. Give accountability to key teams and bring in some of key experts or find and identify the right talent in house. Give them the autonomy, giving them the support to execute that project because that's the key execution and a lot of it is how you get that done. It's challenging but if you set the team up properly it's achievable."
Localising content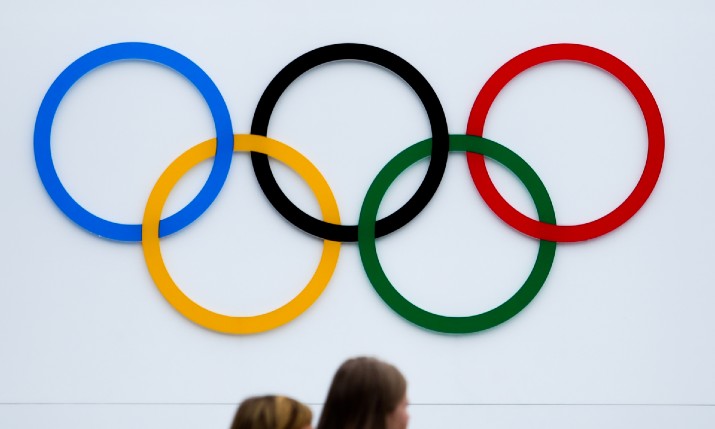 Luis Fuentes, Olympic Channel, director of special projects, discussed one of the biggest challenges facing a federation: how to localise an OTT service.
Many who jump into OTT are looking at it as a means to reach fans around the world and that requires things like not only local content but also translation and subtitling in local languages.
"We're up to 12 languages because we recently added Hindi," said Fuentes. "Translation and subtitling can be super challenging from a day to day perspective. It sounds very interesting and it is very interesting. But the risk of getting it wrong is high and it's costly. Just to give you an example, we have news in our platform. Some things need to go up there very quickly and you can not spend a lot of time translating them. These things go to translators all over the world and they come back in less that two hours, an hour and a half."
The need for speed increases the potential for translations that are done by someone who is not an expert in a sport and that can be an issue.
"The risk of getting a message across that is not exactly the message you want to get across is high," he added. "On top of that, you're talking about sports and content which is for sport fans. They normally have their own words and terms that they use in specific ways. If you talk about sailing for example then you get something wrong in the translation because the guy who's translating into Korean is not an expert in sailing then you may have the sailing community going up in arms saying, 'How comes you guys, you're the Olympic channel, you got this stuff wrong which is a very basic one.'"
"The investment we're making is in taking our heritage in captioning subtitles but bringing in automated audio translation into that, which is a very interesting area."
Fuentes recommended working a lot with translation companies to pass on your expertise and try to get their views on how to tackle a number of things. Even Spanish can be a challenge as there is Spanish for Spain and Spanish for Latin America.
"Every time you translate something into Latin American Spanish, you get the Spanish consumers saying, 'We don't understand this very well,' he added. "Arabic is also a super complicated one because you have, as far as I know, a standard Arabic which is difficult to write properly and it's difficult to find the proper writers that not only need to be good writers in Arabic but experts in a lot of its disciplines."
Russell added that Red Bee Media offers up subtitling as well as audio description as accessibility becomes a growing regulation for content.
"The investment we're making is in taking our heritage in captioning subtitles but bringing in automated audio translation into that, which is a very interesting area," he explained. "We've shown 24/7 news channels with the captions being automatically generated by a cloud service within a house format of the broadcaster. Within sports, it's far more difficult because commentary is quite often quite rapid and player names need to be trained into the algorithm."
Automation can help drive costs down, but the quality will also take a hit as it is still not as good as a human translator.
"But you are able to enable a wider net of content to be made accessible and that's very exciting," he said.
Data is King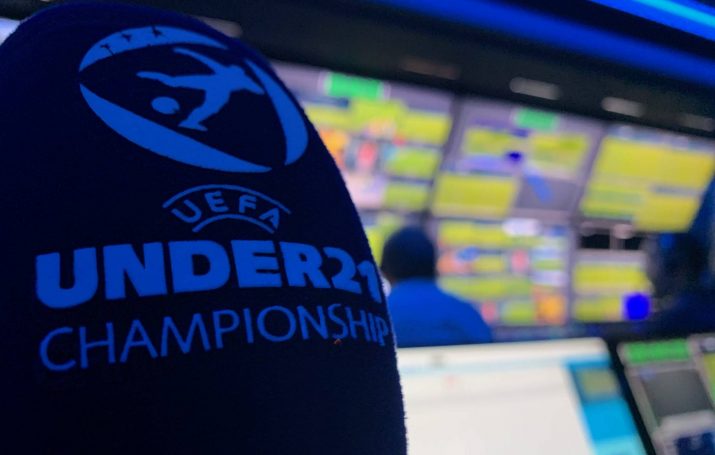 Fuentes explained that when the Olympic Channel first launched it looked to key markets to provide the learning that allowed the channel to evolve.
"Data is something you learn from every day and you get lots of feedback from the market, from your own data, which is an overall super important element of what we're building," he explained.
"We selected a number of key markets and we started developing a strategy for those specific markets. I think it's an important element to be considered by anyone thinking about launching an OTT or going the OTT route."
As a result, the Olympic Channel's data-related staff has increased.
"We had a very big editorial team looking after all the content creation, all the social media also and news, written content, but what we have seen in the last few months, in particular, is the growth of our data team," he said.
"The more we know about the business, the more we invest in that particular team because you really need to know who is watching you, when, where, and why, which this data gives you a lot of information about that."
Hepburn added that UEFA some gut instinct is also helpful, including asking questions internally and answer them from a fan perspective. How did you want to get that content? How did you want to engage with that? What kind of things are you frustrated that you can't see more of?
"Data is an important element to be considered by anyone thinking about launching an OTT service or going down the OTT route."
Discoverability is also important and Russell points to things like Spotify as the sort of experience fans want with video. Algorithms learn what you like and then point you to the next piece of content instantly.
"One of the interesting concepts that we are working on is how do you create that lean back media experience where it just keeps playing when you're watching something. You just lean back and something else comes on and you're surprised, you're really enjoying it, and you end up watching for 20 minutes. More than 90 per cent of Spotify playlists are now generated by an algorithm as opposed to a curated playlist."
Fuentes added that YouTube is also a strong player when it comes to tying content together.
"There are some sports that have a natural link to each other, and this is something that you can manually push for people to consume," he said. "For international federations that means they get their content close to other content and can become part of the consumption."
The International Federations Summit 2020 took place 12-13 February in Lausanne.