Interview: IMG's Barney Francis on MLS coverage and the shift to centralised production
IMG's Barney Francis on the production giant's coverage of the MLS so far, how production deals are likely to evolve over the next 10 years and the biggest challenges – and opportunities – after 18-months as IMG Production EVP. 
Barney Francis is not long back from another trip to the US, where he met with MLS (Major League Soccer), Apple and NEP to catch up on production of the US soccer league so far.
IMG is producing more than 950 MLS matches – which is more than 2,000 hours of live coverage – in a mix of English, Spanish, and French, as well as a trio of new live studio programs on MLS Season Pass, the new subscription service from Apple TV.
"There are lots of projects that we are talking about that have come as a result of the job that we've been doing with the MLS and Apple…our ability to add the human capital aspect to a production is what's opening new doors for us."
And, with six rounds of MLS games played so far, Francis wanted to conduct a bit of a "school report" to make sure IMG is "top of the class" in its provision of live match and studio-show production, editorial tone, producer/director staffing, production management and talent logistics (NEP, meanwhile, is overseeing all broadcast services and providing all mobile units, technical crew, and operations, remote- and decentralised- production support and studio facilities).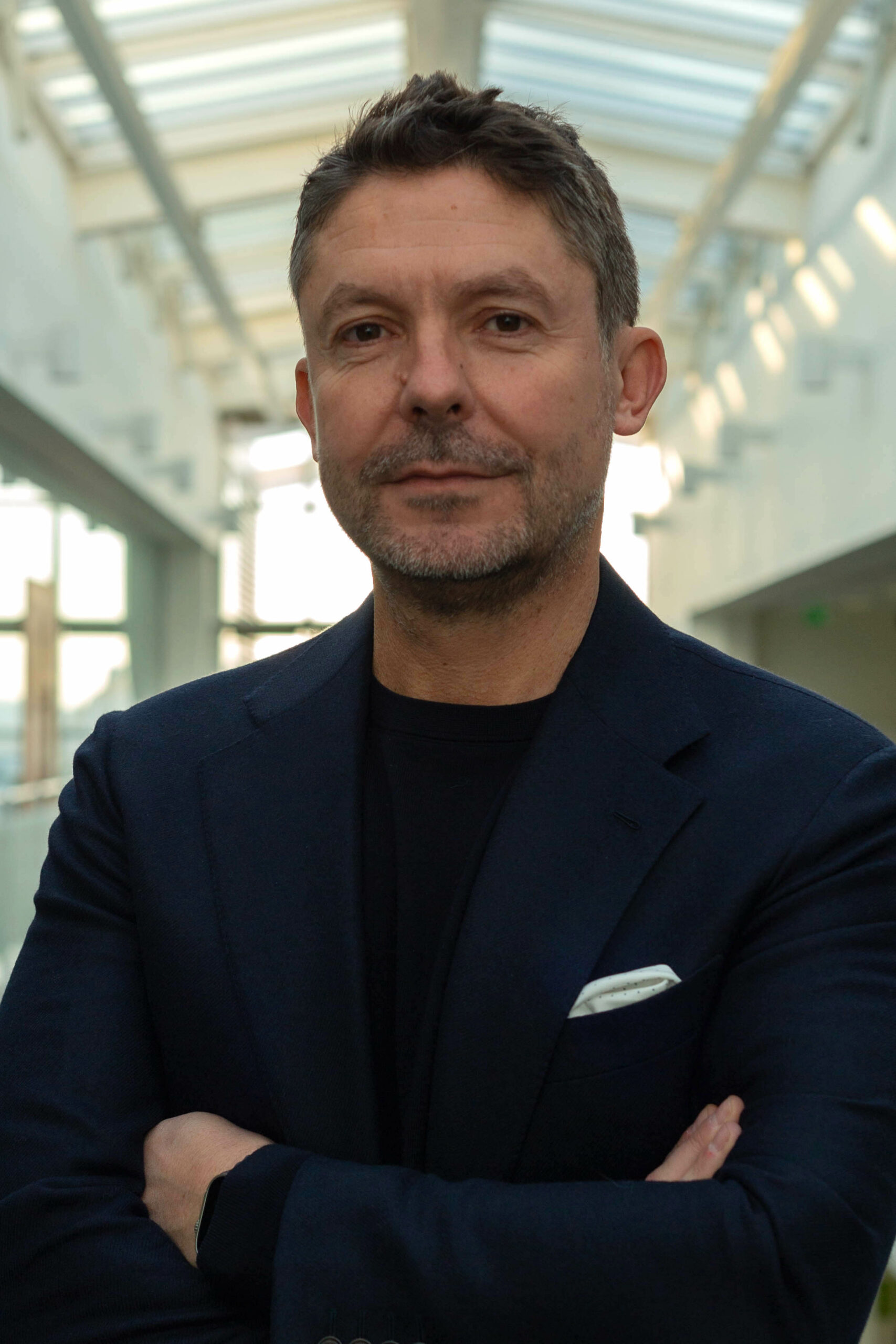 "Everything we do plugs into Apple's desire to reach as many football fans around the world as it can with this new product," says Francis.
"We're there to create the editorial, make sure the creative people are in place, get the right crews out there and the right directors and producers and educate them and the commentators and work really well with NEP to tell the stories. We've all got one single aim, which is to make sure the Apple customer – or the soccer fan – is engaged.
"And I got on the plane on Sunday morning thinking, 'we're in good shape'. Any headwinds or roadblocks that I thought were in place, we're over those. And now, it is just about that endless search for perpetual improvement. What can we do each week to push the spec, get the most we can out of the equipment that we've got, and the people that we've got, and then allow the chemistry in the studio amongst the talent or commentary team to develop?"
Having taken stock of progress so far, Francis says there hasn't been any need to make any significant changes to the way IMG handles production of the MLS, and that, he says, is thanks to IMG's considerable experience in football production.
"The MLS adds to what is already in our DNA, which is Premier League Productions (PLP) distributing the Premier League 180-plus licensees around the world, everything we do for the EFL (English Football League), and CBS' Champions League coverage, which has given us a great idea what American audiences like when it comes to soccer.
"We're also now doing Channel 4's coverage of the England internationals, and that's for a slightly different audience again because it's just for the UK. So we know how to make good football television for a variety of audiences. We are so long in our history of football production and distribution, that if we had needed to pivot then something would have been seriously wrong."
When the MLS deal was announced, Francis said it marked "an important milestone in the global expansion of IMG's production business", and the MLS deal – and IMG Production – is already creating "a great deal of curiosity in North America," he says.
"There are lots of projects that we are talking about that have come instantly as a result of the job that we've been doing with the MLS and Apple. There's nothing I can share at the moment because we're not over the line on some of these, but they are fascinating."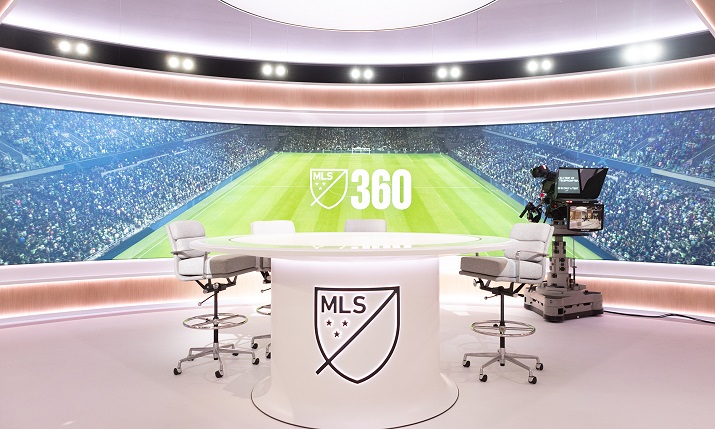 That interest from other potential clients, says Francis, is partly a result of IMG's ability to add "human capital" to the production of the MLS.  He says: "We've had to galvanise production teams, producers, directors, assistant producers, production managers, production executives, all over the US and North America in a really short period of time. So our ability to add the human capital aspect to a production is what's opening new doors for us, because this is large scale production.
"Major League Soccer might not yet be at the same levels as NFL and NBA, but from a television or a content and broadcast point of view, it is very, very similar in that it's production across a vast country."
Adopting a B2C mindset
Francis was appointed to the role of executive vice president to lead IMG's production business back in October 2021, having previously held the role of managing director of Sky Sports. And moving from a broadcaster which deals directly with consumers to a B2B company such as IMG provided Francis with an opportunity, he says.
"I wanted to change the mindset about who we're creating the content for," he says. "We will win a contract with the likes of Channel 4, which we were delighted and proud to win. What we have to do is try and understand the Channel 4 audience; we don't just want Channel 4 to say thanks very much, we'll deal with the consumer – we have to be thinking about the viewers. We understand the audience that Channel 4 wants to bring to an England game, which helps inform the kind of tone we want for the coverage.
"When I joined IMG, I realised that we served clients rather serving clients, customers and consumers. And I wanted us to go to the next level and think of what the consumers want in order to understand the sort of content that they wanted us to create. That was a great opportunity for us. And that's led over the past 18-months to us winning some great contracts of which I'm really proud, including the MLS which was great to win."
The challenges of the past year-and-a-half will be familiar to most in the live production industry, and can perhaps be best summarised as 'more for less'.
Says Francis: "Every client, on behalf of its customers, expects the content to get better every day. At the same time, as they expect the cost of the creation of that content to go down. So budgets are much harder, and we have to be much more creative in our thinking. That means taking advantage of technology to help us produce better content than yesterday at a cheaper price. So that's an inevitable challenge."
Mimicking the MLS
Looking further ahead, Francis says opportunities for IMG may come from content organisations and governing bodies that want to adopt a similar model to the MLS by centralising production and distribution of their content.
"There are many leagues around the world who are looking at that model and thinking that if they invest in the creation of the content, they can then sell it at once globally, which is the MLS/Apple deal," says Francis.
"So I think that over the next 10 years, we'll see a lot more organisations reaching out to companies like IMG to ask, 'if we were to create all of our own content and then sell it, could you help us do that?' Because that's what we've done with PLP, effectively. I think you'll see a lot of that and that could be in any region around the world – and we are talking in every region around the world to to leagues and federations right now.
Francis also points to opportunities in digital content creation, and documentaries.
"We've got a US documentary production firm as part of the Endeavour Group, and there are lots of ideas in that area that we're going to start to create. So while it's not quite 'the world is not enough', there are so many things to go for, because part of our business is sport and the consumption of sport – particularly around live sport – and the demand for that I cannot see changing.
"So we'll continue working with great tech businesses, the great developers, great organisations, a great providers of facilities and equipment, finding new ways to improve the coverage, and then working with governing bodies, organisation, streamers, broadcasters, and whoever it might be to get this in front of people's eyeballs. Because the eyeballs are always going to be there. We're all just conduits between the pitch and the eyeball. Everyone's trying to understand their role in that process, and I think we've got a big role to play."