IP in your future: Cobalt Digital on production, contribution and distribution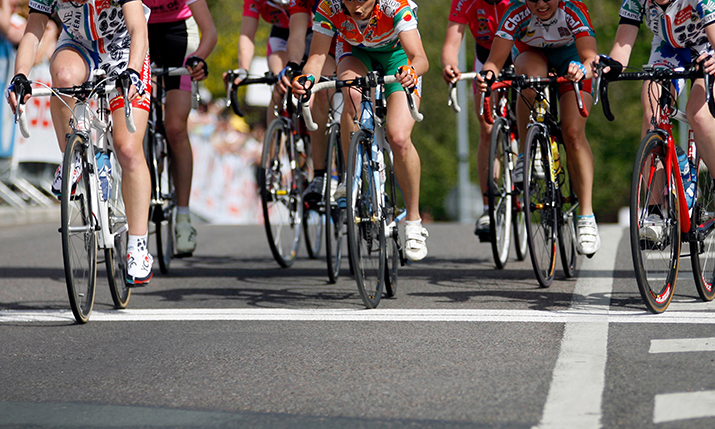 By Ciro A. Noronha, Ph.D., Cobalt Digital chief technology officer.
There are three aspects to sports broadcasting: production, contribution, and distribution. What I am going to focus on is the use of IP technologies in these areas, specifically for sports. And, to make things fun, I will talk specifically about the internet wherever appropriate.
Let's first talk about internet video delivery for contribution; this has been possible for a few years now, and ramping up year-to-year. Again, this is no longer a question of, "is it a viable technology", but a question of "what to use".  If you are deploying this, there are many options, which is good. My prediction is that the market will trend towards interoperable solutions using open specifications, if the performance and functionality are there. The only solution in the market today that ticks all these boxes is the Reliable Internet Stream Transport (RIST) from the Video Services Forum. I believe adoption of RIST will steadily increase in 2023.
Transmission tradeoff
As we all know, if you are transmitting video over a network, there is a tradeoff between latency, quality, and bit rate – pick any two. If you are contributing from a sports venue to a remote production facility, then you want both high quality and (very) low latency, so you are going to pay the price in bit rate, as in, a high bit rate.
At this point, what you want is a low-latency CODEC, such as JPEG-XS or similar, and a dedicated connection. I would venture to say that this type of technology is mature and will keep growing next year. However, there is another lever that you can turn; complexity versus bit rate. You can use ultra-low latency CODECs using, say, special modes in H.265, where you can still achieve sub-frame latency at reasonable bit rates. My crystal ball says there will be a lot more of these next year for remote production due to the bandwidth savings, but still using dedicated links. You can get internet links with enough bandwidth (especially with more advanced CODECs), but the possibility of packet loss requires you to use more advanced networking protocols such as RIST, and these will cost you in increased latency.
Cloud versus trucks
Is production going to move to the cloud? Maybe. Some of it already has. However, go to any major sports event and do you see any trucks and OB vans around? Yes, you do, lots of them.
In order to do stuff in the cloud, you need to send all the content to the cloud. And, to do that, you either have to have virtually unlimited bandwidth to send all these cameras, or you need to use some low-latency transport.
For a major event with lots and lots of cameras, production will remain local for 2023. So, what is changing there? Does IP have a role to play? Yes, it does, in the form of SMPTE ST 2110. This is uncompressed video (and audio, and ancillary data) over IP. 2022 saw an increased use of ST 2110 in trucks, with local production. With COVID, we could not travel, but we somewhat miss it. Just like in 2022, production for major sporting events will remain local in 2023. But, the trucks are transitioning from SDI to ST 2110. Small OB vans don't necessarily benefit from that, but in a large truck with lots of feeds, ST 2110 makes sense over SDI. Very easy to switch, you can combine any video with any audio, you (usually) don't need to worry about latencies, and the workflow is still the same.
In 2022, ST 2110 was still a bit rough around the edges, and setting one of these up wasn't for the faint of heart. 2023 will be a little better, with the help of NMOS. And, when you produce that beautiful signal, you have RIST to send it back as a contribution feed to the studio, possibly over the internet.
I believe that the main advances in 2023 will be interoperability and ease of use. The JT-NM events show that everybody is at least committed to playing nice with each other.
Latency in live sports
Finally, we have delivery to consumers. There, the main pain point is latency for live sports content. Everybody in the business has a horror story of internet feeds being 30 seconds or more behind real time. If you are watching over the internet and your neighbor is watching an OTA feed, you feel left out when they start celebrating and you have to wait a minute to find out why (it is not too bad if they are fans of your team…)
There are a number of technologies aimed at reducing distribution latency to less than one second. (If you work in contribution, you may find it funny that ultra-low latency in distribution is "less than half second"). I believe that usage of low-latency consumer deliver protocols will steadily increase in 2023, or the people providing the feeds will be in trouble.
I talked a lot about IP, but what about other things, such as 4K (and 8K) and HDR/WCG? Well, if we got production, contribution, and delivery down, these are the other things we need to get going, as they relate to the quality of the signal. It is not just the game itself, but how good it looks! The best bang for the buck here is HDR, as most people sit too far away from their TVs for 4K to make a big difference. The HDR ecosystem is ready and has been for a while, and technologies such as SL-HDR1 allow the generation of a signal that is compatible with both legacy and new TV sets. 2022 was the proof-of-concept year, 2023 will be the deployment year.  And, by all means, please do 4K as well; I promise to sit closer to the TV!