IP workflows create new broadcasting opportunities for live horse racing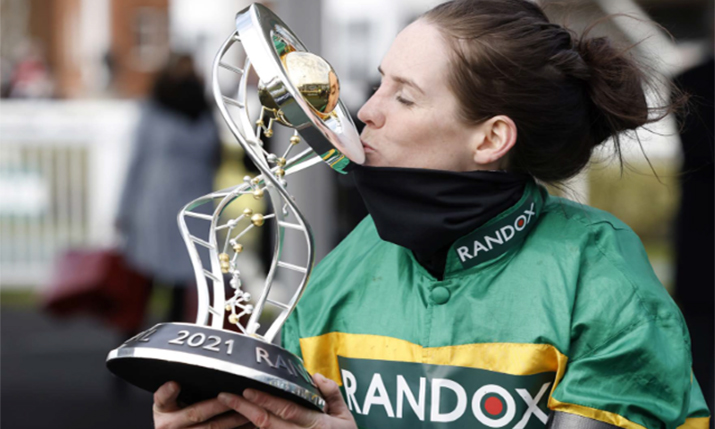 By Chris Clarke, CEO, Cerberus Tech.
The UK has long been considered the birthplace of modern horse racing. It is home to many of the world's most renowned races, with The Grand National and the Epsom Derby repeatedly appearing among the top 10 races in the world. Pre-pandemic, the global horse racing industry was valued at $300 billion (DeRace whitepaper Horse Racing Market 2021). Despite a tough couple of years for all sporting events, the demand for live racing content is on the rise.
Horse racing is a deep-rooted institution in the UK, developing a unique sporting culture throughout its long history. Now, from a global perspective, equestrian sports are considered to be highly investable. Horse racing appeals to fans from all over the world, attracting more than 6 million spectators to British racing events annually, according to British Horseracing's International Influence report. Although some global audiences are already engaging with international TV broadcasts, the industry is seeing new opportunities to target additional regions.
Racecourse Media Group (RMG) is a well-established player within the world of media rights management, with responsibility for broadcasting and distributing racing from 61 racecourses across the UK and Ireland, while also delivering production and distribution services to racecourses in UAE and Bahrain. With rising demand from global takers, RMG was looking to explore options for expanding its broadcasting reach into new markets.
However, it faced challenges with delivering feeds to takers outside of a European footprint, as its existing takers typically pick-up feeds from BT Tower. For those territories further afield, BT links can either be impractical or prohibitively expensive, and in many cases a single satellite hop is not a possibility. The associated costs and resources of using traditional broadcasting methods such as fibre and satellite presented barriers.
A welcome alternative to traditional broadcasting methods arrived in the form of IP technology, which presents fresh opportunities to establish new cost-effective paths for global delivery. IP workflows sit comfortably alongside traditional methods but broaden the potential for revenue growth. When combined with a network of global connectivity, including downlink, cross-connects and teleport facilities, IP's capabilities can be extended and strengthened for regions that have historically been difficult or costly to reach.
RMG used interoperable IP technology, combined with a reliable content delivery network. This allowed the team to overcome the barriers to new markets, with seamless, cost-effective transport to the Australian market.
Jon Mitchell, chief engineering & technology officer at RMG, explained: "The delivery of reliable, broadcast-quality video over public internet to Tabcorp in Australia, one of our biggest international clients, is of paramount importance. We are delighted to have our broadcast engineers working alongside Cerberus on this, as they offer specialist expertise of a fully managed and supported service when it comes to IP workflows."
With audiences around the world increasingly demanding a wider choice of sports content to be available, as and when they want it, broadcasters and content owners are continually looking for ways to exceed expectations. IP brings opportunities to grow fan bases and increase global engagement, as well as diversifying revenue streams. But many content owners don't have the resources or expertise in-house to make the most of these opportunities.
The ongoing transition to the cloud within the media and broadcast sector means hybrid workflows are coming to the fore to help meet rising consumer demand. Managed IP workflows offer a solution to those content owners that are serious about future-proofing their operations, fitting seamlessly into existing contribution and distribution workflows.