IRIS wins contract for provision of TV services to Irish horse racing
Racing to restart on 8 June with new tracking cameras and use of drones
Horse Racing Ireland (HRI) has announced that IRIS, a business run by the Arnold family in County Cork, has been awarded the contract for the Provision of Televised Services to Irish horse racing. The news comes as the government confirms that race fixtures in Ireland can resume behind closed doors on 8 June.
The contract has been awarded by HRI and the Association of Irish Racecourses (AIR), the representative body for Ireland's racecourses. It will run for an initial four-year period, which began on 1 May 2020, with an option to extend on an annual basis up to a maximum of 10 years following the completion of an EU Tender process.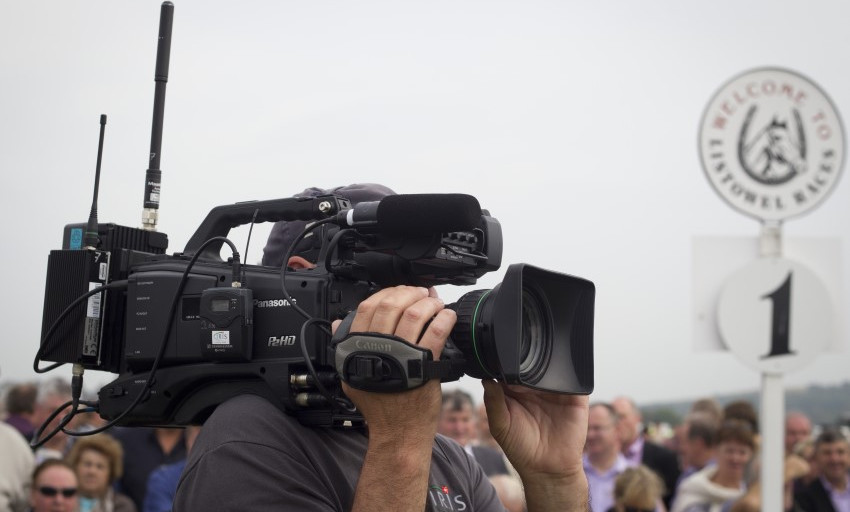 The contract for the Provision of Televised Services to Irish horse racing is one of HRI's largest supplier contracts and covers a number of roles on each of Ireland's 26 racecourses, including supplying race day integrity services to the Irish Horseracing Regulatory Board (IHRB), racecourse CCTV and providing race coverage to Sports Information Services (SIS) and Racing TV as well as working alongside terrestrial broadcasters.
Some new initiatives will see the provision for race day tracking cameras and the use of drone cameras, which will greatly enhance the viewing experience.
Brian Kavanagh, CEO of Horse Racing Ireland, said: "There has been a favourable reaction to the trials of the tracking cameras at a number of racecourses and we expect the drone coverage will add another exciting dimension to the viewer experience. We thank the IHRB for their valuable input in the process. The delivery of new facilities within the Stewards' Room and additional cameras at our racecourses will assist the IHRB to deliver a best in class integrity service."
Bart Arnold, managing director of IRIS, said: "We are delighted to have the opportunity of continuing to support Horse Racing Ireland and the Association of Irish Racecourses in the provision of televised services to Irish horse racing.
"There are several new technologies being introduced which will create innovative ways of viewing, entertaining and informing racing fans around the world. The new arrangements will see the introduction of best in class facilities for the race day Stewards, enhancing the integrity of Irish horse racing into the future. A superb team of people are in the background, delivering a quality service with professionalism, commitment and enthusiasm."
Meanwhile Horse Racing Ireland has welcomed the confirmation from the government that race fixtures in Ireland can resume behind closed doors on June 8. Only key personnel necessary to run the fixture will be permitted to be on site where they will be subject to strict COVID-19 protocols. All those in attendance will be subject to health surveying in advance and thermal temperature screening on entry.
Brian Kavanagh said: "We are grateful to be one of the sectors permitted to go back to work and acknowledge the responsibility on everybody in racing to ensure the events are run in a safe way.
"We know from our own experience in March when we safely ran ten meetings behind closed doors – and from what is happening in other countries like France, Germany, Australia, Hong Kong, Japan and America – that racing can be staged safely within the requirements of social distancing.
"With significant input from the IHRB's chief medical officer Dr Jennifer Pugh, we have strengthened the HRI Covid-19 protocols and so, while race fixtures will return in Ireland on June 8, they will be very different from what people will have experienced before."
Racing restarted behind closed doors in Germany on 7 May and in France on 11 May, while in Australia, Japan and Hong Kong the industry continued operating behind closed doors. In Britain, the British Horseracing Authority plans to resume racing on 1 June.