ISG to provide virtual stadium graphics for behind-closed-doors Serie A matches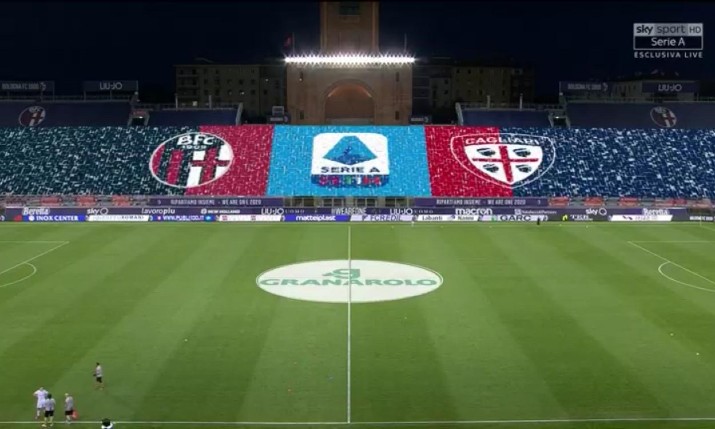 Italy's Serie A will use Interregional Sports Group's (ISG) virtual graphics solution to fill empty football stadiums with team colours and branding for the rest of the season as matches continue to be played behind-closed-doors.
The decision follows a testing programme devised to identify the best solution for providing virtual graphics in the empty seating areas while supporters are currently unable to attend matches.
Following the process, ISG, along with their local production partners, Netco Sports Italy, were appointed providers for all Championship games until the end of the 2019-20 season.
The graphics will be made available as part of the host broadcast feed.
"Lega Serie A are a world leader and innovator in virtual media in live broadcast' said Simon Burgess, joint chief executive and co-founder of ISG.
"We have been working with [Serie A] for many years and are extremely proud to continue to invest in and support new virtual media solutions in these challenging times.
Burgess believes the key to the project's success lies in a combination of high-quality branding that is delivered sparingly so as not to compromise the viewing experience for the fans.
"Our prime objectives are maximising ROI for brands and delivering optimum revenue impact for rights holders, while never compromising the enjoyment of the live event for the viewing audience," he explained.
ISG has previously deployed virtual centre pitch logos of club partners, pre-kick-off, at half time and prior to the second half kick-off.
Following the agreement of this deal, empty stands at all Serie A matches will be filled with graphics and colours of the competing teams, but at selected times only.
In Italy, Serie A matches are shown on Sky Sport and DAZN.