iSportconnect, Fluendo partner to promote video analysis product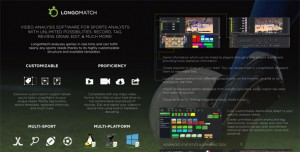 Sports business executive private network iSportconnect has announced an exclusive partnership with Fluendo to exclusively promote its video analysis software product, LongoMatch.
Under the terms of the new agreement, LongoMatch is the official Sports Video Analysis Partner of iSportconnect. LongoMatch will be an exclusive partner at a wide range of iSportconnect events throughout the year, including invitation-only Directors' Clubs in cities such as London, Paris, Moscow, Dubai and Abu Dhabi.
LongoMatch will also present a number of digital, media and technology masterclass events in London, Lausanne and New York, and will create a customised Sports Performance Masterclass event with iSportconnect, bringing together many of the top sports performance directors and coaches.
The partnership also provides LongoMatch extensive coverage across iSportconnect's multichannel platforms, including custom content on iSportconnect TV.
Sree Varma, founder and CEO of iSportconnect, commented: "LongoMatch is a highly innovative product and a leader in its field. We are thrilled to have entered into an exclusive partnership with LongoMatch and to promote it via our multiple channels to the global sports business."
Muriel Moscardini, CEO of Fluendo, added: "Our new partnership with iSportconnect gives us 'one-stop' access to key decision makers across the global sports industry. We are excited about this new relationship and look forward to working together with the iSportconnect team."