Join SVG Europe Audio Group on Diversity and Inclusion with SVG Europe Women on 20 July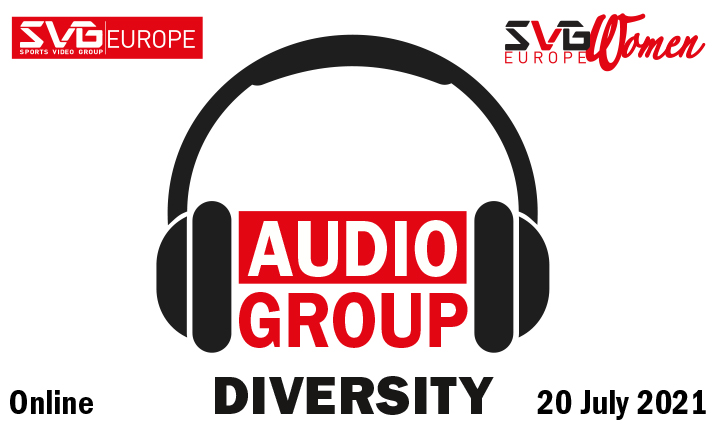 Join SVG Europe Audio Group for its next meet up on 20 July at 3pm (UK time) where we will focus on the issue of diversity and inclusion within sports broadcasting audio.
Hosted in conjunction with SVG Europe Women, we will be looking at how we can solve this problem as an industry, hearing the experiences of both people working in audio, those devising the strategies to increase diversity, as well as leaders from academia and industry-focused charity and training scheme, MAMA Youth Project, to work out what steps need to be taken next.
We need to find out how we go from where we are right now, to what we want the sports broadcasting audio industry to look like in years to come, as well as how we can create opportunities for a more diverse workforce in the immediate future.
There will be an excellent panel for this event including speakers from Sky Sports, University of Derby, Telegenic, and more. This is going to be an informal discussion with audience participation encouraged.
Speakers confirmed so far are the University of Derby's Ben Sams, programme leader for both the Sc Broadcast Engineering and Live Event Technology and BSc Sound, Light and Live Event Technology degrees, Sky Sports, Emma Penny, sound supervisor, MAMA Youth Project chief executive, Bob Clarke, Telegenic's, Sophie Lambert, sound engineer (trainee guarantee), plus Timeline TV for BT Sport's Ella Ozsanlav, sound engineer.
Please join us! If you can attend, please email Heather McLean direct to confirm at [email protected]. You will also be added to the Audio Group mailing list so you can find out about future meet ups.
Joining details:
Topic: Audio Group on Diversity and Inclusion with SVG Europe Women
Time: 20 July, 2021 03:00 PM London
Join Zoom Meeting:
https://sportsvideo-org.zoom.us/j/84295336586?pwd=TVJnZlJIYzFhZFgvdWVia0lXYzIyQT09
Meeting ID: 842 9533 6586
Passcode: 824838