Journey to Japan: How RTÉ is preparing for the Rugby World Cup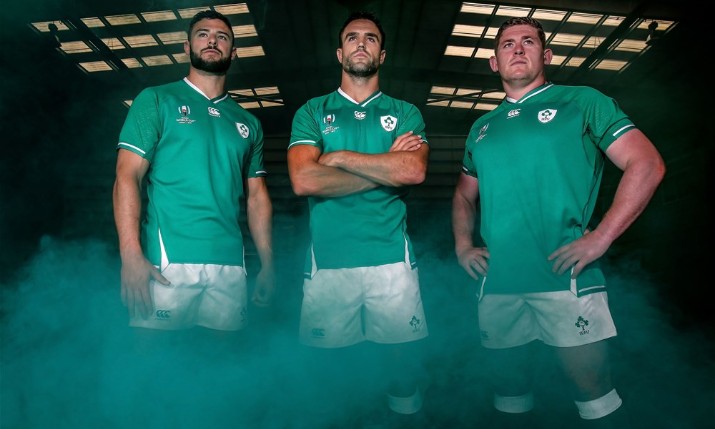 Earlier this year Eir Sport and RTÉ announced that a sub-licencing agreement had been reached between the two broadcasters in relation to Rugby World Cup 2019.
As the primary rights holder for Ireland, Eir Sport will broadcast all 48 games live, including all of Ireland's matches, and a daily highlights show.
The sub-licensing deal means that public service broadcaster RTÉ secured TV rights to broadcast 14 live matches. This will include all of Ireland's games, all knockout stages and the final, as well as 16 nights of highlights.
"RTÉ's 14 live games and 16 nights of highlights will be broadcast free-to-air on RTÉ2 and also on RTÉ Player live and on-demand," explained Mark McKenna, executive producer/editor RTÉ Sport. "Beginning with Ireland v Scotland, all of Ireland's pool games will be broadcast live as well as all knockout and final placing matches including the final on Saturday 2 November."
McKenna revealed that planning for its coverage from Japan started in September 2018. "In all we will be broadcasting around 60 hours of the Rugby World Cup."
He said that the biggest challenges that are facing the RTÉ production team providing multi-platform service are the distance involved and the time zone difference. At the time of writing, the line up of commentary and presenting teams had not been confirmed.
"We will have two local cameras available for unilaterals at the five pool phase matches we will be covering live," stated McKenna. "In addition, there will be one ENG crew picking up additional material. Like other rights holders, we will have access to the ISOs being offered by the Host Broadcaster. And we will be using the on-screen data that is provided by World Rugby."
He continues, "Our editing using Avid will take place both in Japan and back in Dublin."
Declan McBennett, group head, RTÉ Sport said, "The Rugby World Cup looks set to be a very exciting tournament this autumn and we are delighted to come to this agreement with Eir Sport to ensure that Irish audiences have a free-to-air front row seat to such significant games including all of Ireland's games, the knockout stages and the final, on TV and online."
The 2019 Rugby World Cup starts on 2o September