Korean K League acquires EVS VAR for better officiating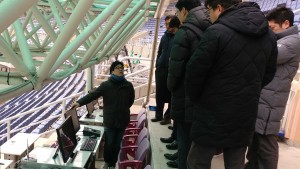 K LEAGUE, Korea's premier professional soccer league, has purchased three EVS Xeebra systems, enabling its referees to make better in-game officiating decisions. It is the first football association in Asia to adopt a VAR (video assistant referee).
The adoption of a VAR system comes after the league felt the need to improve its officiating processes and will allow the main referees to consult both assistant officiating staff and the VAR in order to make better decisions on the field.
"We work in a region that's very forward-thinking when it comes to creating better officiating processes with technology – we're the latest of several sporting organizations to implement VARs," said Mr.Jong-Soo, PARK Manager at K LEAGUE. "With that in mind, we wanted to implement the Xeebra system from EVS to make calls more objective and lead to clearer judgements."
In recent seasons sporting organisations, including the KBO, KVO and KBL, who oversee the officiating processes for baseball, volleyball and basketball respectively, have all implemented a VAR system to enable better officiating in the region.
To make sure games aren't interrupted by the use of the VAR, Xeebra will be reserved for specific actions on the field, including goals, offside rulings, penalties and player fouls, to name just a few. For the system's initial implementation, 31 retired referees have been chosen and appointed as VAR analyzers who will act as point people between the Xeebra system and the games' main referee.
"We chose Xeebra for its easy installation and its multiple features that will enable VAR analyzers to quickly get up to speed and make the right call more easily," added Mr. Ju-Won, PARK Assistant Manager at K LEAGUE.
After an initial testing period this summer, the VARs, which are being delivered by EVS' Korean channel partner, Namsung, will be implemented into live operations, initially for the K LEAGUE Classic games.