La Liga fans get JPEG2000 treatment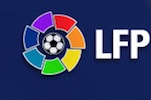 Spanish football fans are once again witnessing a battle between Real Madrid CF and FC Barcelona for the Spanish League top spot and now, with the help of JPEG2000 and T-VIPS gateways connecting Mediapro production facilities and the Nou Camp stadium, images look better than ever.
Barcelona-based Mediapro, which has handled the production of La Liga first and second division football matches for years and the contribution and transmission side of the matches since 2008, has installed three T-VIPS TVG450 JPEG 2000 gateways across Spain. One is at Mediapro's Barcelona facility and two are in Madrid, with one at Mediapro and a second at GloboMedia.
Spanish broadcaster La Sexta carries one match per week and the T-VIPS TVG450s systems are used to form a 10 Gbps network between the La Sexta production center in Madrid and the playout center in Barcelona.
Mediapro also has a gateway at FC Barcelona's stadium, an MPEG4 h.264 circuit.
"The most significant points of improvement are no latency, simple operation, reliability, and price," adds Emili Planas, Mediapro, operations manager.
IP-based transmission is the norm in the 42 stadiums that are in use for La Liga first and second division matches. The Mediapro facility can controls up to 18 HD or SD signals from each BBVA (First Division) stadium and two SD and 4 HD signals from the Adelante (Second Division) stadiums.
"In the BBVA stadiums we double the network for redundancy," adds Planas. "And we also use it to send more than just the live HD contribution signals. We use it for file transfers between the OB vans and the transmission node in Barcelona, remote administration, and more."
Each week Mediapro OB vans produce between seven and eight La Liga BBVA matches in HD and two La Liga Adelante matches in HD. Match coverage can range from four to 12 cameras with the number of EVS replay systems matching the camera complement.
Planas says additional cameras, replay systems, and new tools are already in the works for next season.
"We also have the capability to produce one or two matches per week in 3D," says Planas. "[Last season] we produced more than 10 3D football matches with most projected to cinemas."