Lega Serie A teams with Hawk-Eye in football technology deal for new VAR Replay Centre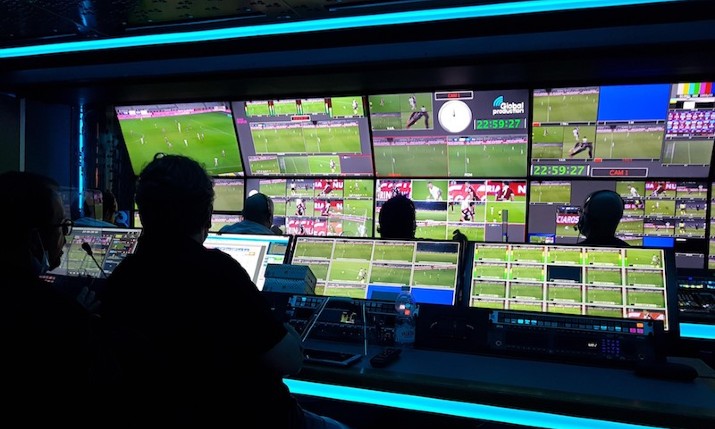 Italian Football league Serie A has teamed with Hawk-Eye Innovations, Sony's wholly-owned subsidiary for officiating and tracking technologies, on a new collaboration that will result in the launch of a state-of-the-art video assistant referee (VAR) Replay Centre in Lissone, Italy.
The new joint venture sees Hawk-Eye providing multiple services including goal-line technology (GLT), VAR, VAR Information system (VARdict), multi-angle replay systems (MARS), electronic performance tracking systems (EPTS), and more.
Hawk-Eye will also provide multiple other services to Lega Serie A for both broadcast and officiating purposes to meet Serie A's objectives to push innovation in the football industry and be at the forefront of fan engagement.
This partnership covers a full three-year term starting with the 2021-2022 season.
With Hawk-Eye already an existing supplier of football technologies for the Italian league, Lega Serie A saw an opportunity to expand the relationship to focus on next-generation applications of these technologies. With a history of being future-focused, Lega Serie A were one of the first major domestic European leagues to introduce VAR, now by implementing Hawk-Eye's latest technologies, the league is cementing their position as innovative leaders in football.
Across this deal, Hawk-Eye will be dedicating 40 full-time employees and over 160 freelancers to supply the services.
Continuing the provision of GLT services since 2015 and VAR since 2017, Lega Serie A will be adding new technologies such as Hawk-Eye's player tracking solution, the proprietary optical tracking system which uses advanced image processing and player recognition techniques to instantly and accurately determine the movements of players, referees and the match ball, covering up to 29 skeletal tracking points on each individual. This will allow teams to analyse physical and match
performance like never before in football, by giving them access to a wealth of next generation of data in real time.
By subscribing to Hawk-Eye's tracking system, the league, its clubs and broadcasters such as DAZN and Sky Sports Italia, will also have various graphics products available to them, such as Hawk-Eye's Virtual Recreation solution, which will virtually recreate the match action in real time for a new form of fan engagement and analytics content.
VARdict , Hawk-Eye's graphics and data information system, will be supplied as a new service looking to give the fans a better idea of what is happening during a VAR review both at home and in-venue. Another new service for the league, MARS, will provide more opportunities for Lega Serie A to distribute match content of major match incidents to
their rights holders.
Lastly, by utilising Sony Ci's streaming services (a service provided through Hawk-Eye being a part of the Sony family), Lega Serie A will be able to give its clubs and stakeholders the ability to produce their own content for club channels and social media based on the output from MARS.
One of the largest components of this new partnership will be the setup of a brand new VAR Replay Centre, with a total of 12 video operation rooms) housing a total of 60 operational staff on a match day. Future plans include hosting referee-training sessions as well as becoming the hub for technological advances in the sport throughout the nation.
Peter Irwin, Hawk-Eye's commercial director stated: "We are absolutely delighted about extending and enhancing our partnership with Lega Serie A. The league has continually proven itself to be one of the most innovative in the world of sport, and we are particularly excited about bringing some of our latest technologies, such as our skeletal player tracking system, to Italian football. Data is becoming an extremely valuable component within football, and we believe our systems will bring substantial value to Lega Serie A, its clubs, and stakeholders worldwide, whilst continuing to ensure that the league receives the highest standard of officiating technology possible."
Luigi De Siervo, CEO Lega Serie A: "We are extremely delighted to continue our partnership with Hawk-Eye, a company that works with major football institutions, with whom we were at the forefront in introducing fundamental tools such as GLT and VAR to the world of football six years ago. Thanks to Hawk-Eye's technological innovations and the potential offered by the new production centre in Lissone, Lega Serie A continues to grow into a Media Company capable of creating content independently. In addition, it increases the possibility of providing an always more advanced product for our partners,
for the Clubs and for all the fans."