Live from Barcelona: LaLiga kicks off with tech showcase demonstrating its dedication to fan experience
LaLiga has taken SVG Europe behind the scenes at Mobile World Congress in Barcelona for a look at the cutting edge technology used by the association to enhance the TV viewing experience for its global base of football fans.
With around 2.5 billion people following LaLiga around the world, Joris Evers, chief communications officer at LaLiga, stated: "Our aim is to give people the experience of the matches as close to the action as possible, as most fans are following LaLiga from home."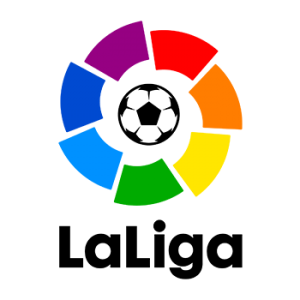 LaLiga has only been selling the rights to matches as packages since 2015; prior to that, individual clubs sold their own rights. Since then, LaLiga has been working closely with the clubs to improve the quality of broadcasts, from making sure team strips are good, to improving pitches, and instructing on which parts of stadiums need to be filed first to ensure cameras get the best pre-match shots. Technology is part of this strategy, said Evers: "Since 2015 we have worked with our clubs to ensure the product is good, and adding more technology. We want every match to look great and to provide the same experience. We want people watching the picture to know they are watching LaLiga; our objective is to provide the best possible broadcast experience."
The league is broadcast in 180 different countries over 90 partners, and in a bid to get fans the experience they want, LaLiga is broadcasting not only in HD, but two headline games of every matchday are broadcast in 4K HDR. "LaLiga has been investing a lot in broadcast technology," said Evers. "Not all broadcasters are as advanced as others, so some people may not be getting HD, but we are now one of the very few sporting events that broadcast in HDR. Some OTT providers give users access to HDR, and we expect that to grow. The HDR experience is far richer than HD."
For the 4K HDR broadcasts, a minimum of 20 HDR cameras are used, although in some cases, for instance El Classico and major matches, up to 40 will be used.
Every angle of the action
At RCD's Espanyol Stadium, SVG Europe was shown Intel's True View technology. Fans want more, and to enhance the traditional '2D' TV experience, LaLiga began using Intel True View two years ago. Intel True View uses 360 degree replay technology to allow every play in a match to be reproduced in 3D, offering TV viewers a unique perspective into the action, from literally every angle.
"LaLiga wanted to change the way people viewed football," said Roger Brosel Goiricelaya, head of content and programming at LaLiga, who said the association first saw the technology in use in the US, during NBA and NFL matches. After seeing how it worked, last season Intel True View was implemented at Camp Nou (FC Barcelona), the Santiago Bernabeu (Real Madrid), the Wanda Metropolitano (Atletico de Madrid), and the Ramon Sanchez-Pizjuan (Sevilla Football Club) stadiums. It will go into two more – Athletic Bilbao and Valencia CF – next season.
"Intel True View uses 38 cameras around the stadium," noted Goiricelaya. "All the cameras send images to a central location, linked using optical fibre, and the images are stitched into place to enable you to place a virtual camera anywhere in the stadium and check every detail of the action. Each replay, which is seven seconds long, involves 1TB of data being processed. We are the first to do this."
He added that currently it takes 90 seconds from camera to stitched image, and in the future, "we're looking to reduce that time, or go for real time".
A popular new innovation on Intel True View is the 'Be the Player' feature, which premiered at LaLiga in this season's first El Classico clash between FC Barcelona and Real Madrid in December. Be the Player puts the viewer in the centre of the match, zooming seemingly into an individual players eyes and providing their actual perspective of a moment in time during a match. While this is not always good for the players, as missed opportunities other than those they took can be seen for real in the replays using Be the Player, fans love it, said Goiricelaya.
A further feature is Laser Wall, which is a virtual wall that is overlaid onto the pitch, giving viewers a clear view when determining offside positions. "Laser Wall is an new release from Intel and will go into six stadiums next season."
Taking coaching to the next level
Mediacoach is an example of taking tech to improve not only the fan experience, but the performance of players, clubs, and LaLiga itself. Mediacoach is a tool that all clubs and coaches within LaLiga can use to look at not only their own players, but also the performance of competing teams and individuals on those teams.
This training tool has been used by LaLiga clubs since 2010, providing cutting edge match analysis tools and services. It enables coaching staff to carry out in-depth analysis of every facet of a game, practically in real time thanks to a mere 18 second delay. In addition, some of the data from Mediacoach, such as player speeds being run and distances covered are provided graphically to consumers during the matches.
Evers stated: "Not only do we want to give people a great experience of LaLiga at home, but also to help our coaches. Mediacoach translates data live from the pitch to the screen for coaches, so they can improve their coaching in real time."
Mediacoach provides technical, tactical and physical data for coaches. LaLiga provides these reports on an equal access basis for all LaLiga clubs and as such, the club claimed performance has improved not only of individual players, but also of LaLiga as a whole. Since Mediacoach was put in place in 2010, the Spanish league has been top of the international pile consistently.
LaLiga is also excited about Sky Cam, implemented by broadcast partner Media Pro in eight stadiums so far. Said Goiricelaya of the drone-like view of the game Sky Cam provides, "the civil aviation authority called when we used Sky Cam in the first game, and insisted we were filming with a drone, which we were not allowed to do over the top of people. He said his proof was he could see it in use on the TV in front of him!".
He added: "Each game is like a Netflix chapter of whatever you like to watch, with 10 new episodes every weekend. We invest in technology when we think it helps tell that story better, and those technologies help us drive this experience."
Looking ahead, LaLiga is now also investigating the potential of virtual reality (VR) with MediaPro. Evers concluded: "Although VR may never become an actual consumer experience, it may be next and so we're investigating it."