Live from Silverstone: F1's drive to provide curated viewer data feeds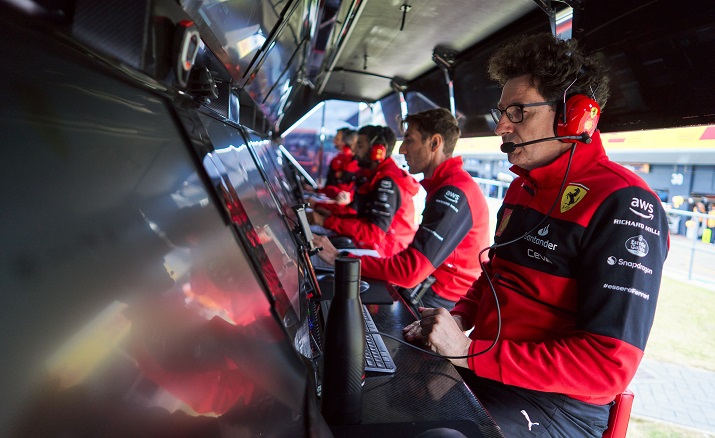 Formula 1 is looking to provide bespoke data feeds to serve the needs of viewers with varying levels of technical knowledge of the sport, according to F1 director of data systems Rob Smedley.
Smedley says the biggest barrier to boosting fan engagement among new and casual F1 viewers is the highly technical and complex nature of the sport which often needs explaining.
"When it comes to deciding what data to show and how much, it's a fine balance and like any decent business, we have to listen to our customers. We have to think about how we engage the causal fan and explain the complexities of F1 in a way that that they can quickly understand, while for me as an engineer, I'd cover the whole screen in data and get rid of the image because I want that level of information and numerical analysis."
"The way to avoid overloading with data is to make it a more bespoke experience for everybody. There is only so much that we can put on a linear feed."
Smedley (pictured, below), an F1 engineer who previously worked with the likes of Williams and Ferrari, says his role now is to act as "the glue" between F1 and Amazon Web Services (AWS), which struck a deal with F1 in 2018 to host the motorsport's data centres and provide machine learning and data analytics services. As part of the arrangement, AWS also works with F1 on its series of 'F1 Insights' tools, which are on-screen graphics designed to help viewers understand particular elements of the sport.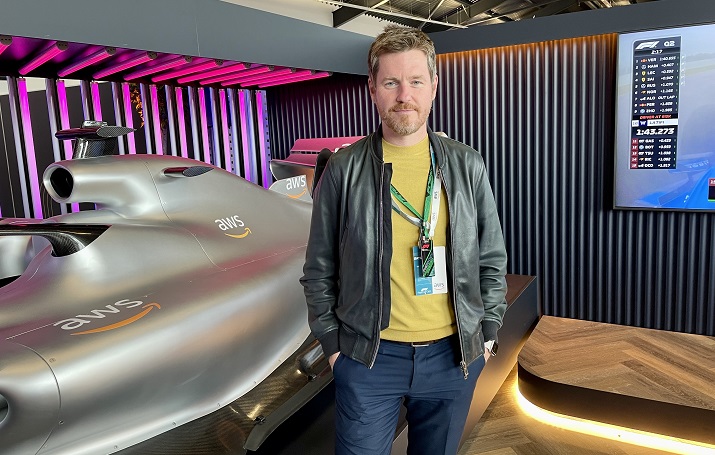 "The way to avoid overloading with data is to make it a more bespoke experience for everybody, because there is only so much that we can put on a linear feed, so we have been thinking about that and pushing ideas around.
"[Data] should be an interactive choice and that is something that we are looking at for the future," says Smedley. "At the moment, I think we have the balance right with how much data we show on the screen, because we can't overload it and that comes from listening to the broad demographic that watches F1. However, where we need to get to is second and third screen devices so people can have their device and say, 'I want to curate my data experience in such a way which is completely bespoke to me'.
"We're at proof-of-concept stage. It has been talked about for a long time, but there are all sorts of complexities to it. We also need to consider whether it should be behind a paywall or to make a proportion of it available, because really you want to use it to engage fans. It's only a tiny percentage of geeks like me who want to know everything."
Wet weather
Smedley spoke with SVG Europe on Saturday (2 July 2022) during qualification at Silverstone, when the F1 Insights team debuted a new tool focused on qualifying.
In F1, qualifying takes place during a 60-minute session split into three segments. All cars take part in Q1 and the slowest five take positions 16-20 in the race. In Q2, 15 cars compete and the slowest five determine positions 11-15, and Q3 features the remaining ten cars competing for pole position, with the fastest lap taking first place in the race.
Smedley says the new Projected Knockout Time tool aims to predict the time that teams need to reach in order that they pass through to the top 15 in Q1 and the top 10 in Q2.
https://twitter.com/F1/status/1543231835504779266?s=20&t=8Y22_2WrL2EcnC2wiL12Mg
"We try to use predictive models that take into account all the conditions and historical data, driving models, car models and say right, this is how we think everybody will pan out at the end of this particular qualifying session, or that is the lap time that all of the teams have to beat."
However, while eventual race winner Carlos Sainz was able to take advantage of the rain on Saturday to claim his first ever pole position on his 151st attempt, the wet weather did not provide ideal circumstances for the launch.
Read more: Live from Silverstone: The inside track on F1's innovation aims
F1 director of broadcast and media Dean Locke later explained that the rain had affected the tool. "It ran, but we ended up running it a little less because of the rain, because it affected the model so we held back on it and we'll roll it out properly in Austria [the next race in the calendar, on 10 July].
"We have a lot of commentators – Sky in the UK is a really good example – where they will go and speak with someone in a team and ask them what their pole time will be. But we have 80 broadcasters, in 180 territories, and some might not have the capacity of Sky, while others are not on site.
"Using the AWS modelling, we have taken all those times, including the predicted cut-off times to work out what drivers need to be aiming for. We're not trying to suggest to viewers 'don't bother watching it because these will be the times'. What we want to do is show what a driver needs to achieve [in order to qualify further up the grid]; we're trying to build up that excitement," says Locke.
The 2022 F1 season continues 8-10 July in Austria at the Red Bull Ring in Spielberg.