PyeongChang 2018: First time 4K HEVC live coverage from LiveU at Winter Games
LiveU is to provide 4K HEVC live video coverage for the first time at a major event at next week's Winter Games in PyeongChang, South Korea. LiveU will support global broadcasters from over 40 countries with a significant number of bonded cellular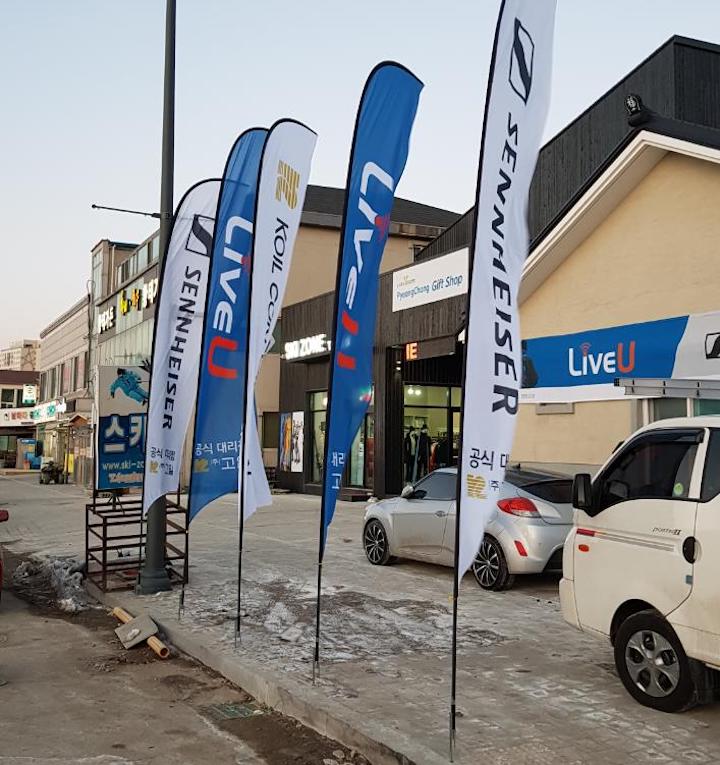 units as well as a dedicated team on the ground throughout the duration of the event.
Ronen Artman, LiveU's VP Marketing, said: "Over the last 10 years LiveU has supported broadcasters at every Winter and Summer Games, and this time is no exception. Demand for units has been higher than expected with bookings from broadcasters across five continents. We're thrilled that we can offer our customers the latest 4K HEVC transmission technology so they can follow the athletes' progress and offer behind-the-scenes coverage around the stadiums, arenas and slopes with unmatched quality and reliability. We'll be ensuring the best possible TV and online coverage for viewers worldwide. The camera crews are being looked after too – we're giving away a special kit to keep them warm!"
LiveU's LU600 portable transmission solution with the 4K HEVC Pro card offers high-end video performance in live streaming for global news and sports coverage. The solution, says LiveU, allows professional broadcasters and content creators to benefit from unparalleled video performance with extreme bandwidth efficiency – using one of the smallest portable cellular bonding units.
LiveU first covered the Summer Games in Beijing in 2008 and has provided live video coverage at numerous international sports events since then. This summer, LiveU will also be supporting the World Cup, forecast to be the largest live event ever covered in 4K.