M2A Media gives its take on solving the issue of localisation and monetisation in OTT live sports streaming
Valentijn Siebrands, solutions architect at M2A Media, gives us his take on enabling localisation of sports broadcast content without the heavy lifting of running multiple local playout systems in parallel, as well as enabling multiple monetisation models.
---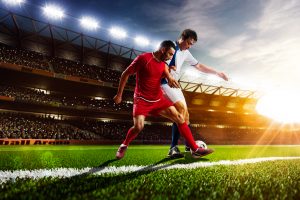 Sports broadcasting has moved from the model of national broadcasters publishing live sports events to local audiences, to international broadcasters offering events to a global audience. Meanwhile, an international broadcaster is now anything from a single federation or even an individual club to a major sports aggregator.
Yet the fundamental problem experienced by both national and international broadcasting is the same; how to minimise the cost of a localised experience in multiple territories, and how to maximise revenue with personalised advertising.
The specifications for substituting ads in live streams are available in DASH and HLS. SCTE markers inserted into the live streams point to where the ad breaks should start and finish. Broadcast scheduling systems can line up both the localised promotional and personalised commercial breaks.
Finally, video ad servers can provide real time ad decisions and serve customised manifests to individual users.
The complexity comes in joining all the dots… How can the broadcaster control the promotional portion of the ad break while using an ad server for the personalised portion? What about non-commercial breaks like delays in start time or rain cancelling play? To cover all these scenarios, a hybrid SSAI and localisation service is the best solution.
The regionalisation challenge
Using a traditional video production workflow when a sports broadcaster expands into new territories requires a new chain of playout servers. In the traditional workflow, localisation of a live event is usually designed around a linked set of playout servers each consuming the same source that is localised during breaks by switching to a local playlist. For most of the live event duration, the playout servers deliver the same video content in each region. Essentially, only the audio commentary, and the video during event breaks, differs by region. To maximise the opportunities in the global over the top (OTT) sport marketplace, a new approach is required to localise and regionalise.
Recently, the OTT world has adopted various server side ad insertion (SSAI) and dynamic ad insertion (DAI) technologies that rely on the same mechanisms that were originally developed for localising live broadcasts in playout. Both solution designs are based on the old paradigm of cue-tone messages wrapped in very elaborate standards like SCTE-104 and SCTE-35. Traditionally, these SCTE signals never reached a consumer device, they were meant to be interpreted by the local playout systems downstream. The introduction of SSAI/DAI changed all that.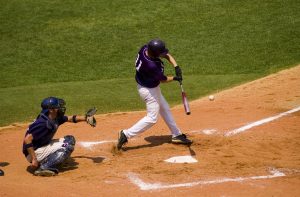 Consumer devices, or players, are now required to be aware of markers, time periods, beacon URL's, audio language availability, resolutions and codecs, all varying during a live stream. Today, these markers along with manifest manipulation are used for dynamic personalised ad insertion. The question is, can this same technology be used for serving localised playout?
Unfortunately, the global adoption of the standards is slow and not all operating systems are created equal, especially those in connected TV's. We shouldn't forget that connected TV is still the most popular way of watching an OTT live stream.
As part of our research, we discovered that about 40% of all viewers were watching on connected TVs with an enormous variety in firmware quality and available DRM clients. In essence, the solution to the challenge had to take this as the centrepiece.
Even in 2019, connected TVs at home still deliver the best live stream experience with many based on smooth streaming and play-ready. But the problem with smooth streaming is that it is not compatible with SSAI or DAI technologies. So, relying on the SSAI model of manifest manipulation won't guarantee that every stream is localised or that in a delay, or other break in a sports event, all of the audience will get a feed that is localised to them.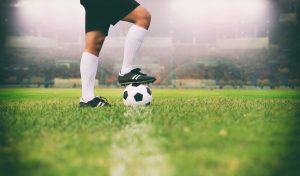 Solving the legacy player problem
There is a solution to the legacy player problem and this is to replace the break video segments in the live stream to localise break content while maintaining compatibility. This is not possible for personalised ad serving but can work for localising streams.
While this may sound like a straightforward solution, the implementation is difficult to get right for 100% of devices and in a reliable and scalable manner. The break replacement content is actually an exercise in video on demand (VoD) to live, where static content is inserted in a live stream as if it were live. That means for each inserted fragment it is necessary to manipulate the replacement content timecode to match the original one. To maintain compatibility, all encoded static video content needs to be encoded using exactly the encoding profile as the live stream. Smooth streaming is particularly demanding as it specifies only one SPS/PPS pair in a given stream.
Redesigning the workflow
A new workflow also has to be developed to line up the content to be played out for each break. This workflow should have two stages; the first to produce a localised stream for each break and the second, a personalised stream for the same break. The stage one stream ensures that a localised stream is delivered where true personalised SSAI/DAI cannot be used (for example to smooth clients). In stage two, the stream is prepared for full personalisation through the SSAI/DAI service.
The workflow must start with the event scheduling, where each break is assigned an ID and the set of localised content for the break is prepared. During playout SCTE markers are inserted in the event video stream at in and out points of each break. The SCTE markers are picked up in stage one and a set of localised content is rewritten into the source event stream producing a new set of localised live streams. The same SCTE markers are also passed through to stage two processing where they are used to create the marked up manifests used by targeted SSAI service to add personalised live ads. The server side ad insertion is delivered in stage two using personalised manifests which are layered on top of the regionalised live streams.
Endless possibilities
This staged model will also accommodate different monetisation or syndication strategies concurrently during a single live stream event. A break trigger can trigger three different break-playlists each tailored for a specific audience eg, 4K HDR + no ads + Dolby Audio vs SD-only, with Ads vs HD with US ads and a Spanish audio track.
The possibilities and varieties are endless. Public cloud technology enables localisation without the heavy lifting of running multiple local playout systems in parallel. It also enables using running concurrent SSAI/DAI systems which in turn enables multiple monetisation models.