M2A Media praises SVG Europe's 'unique offering' as it renews Gold sponsorship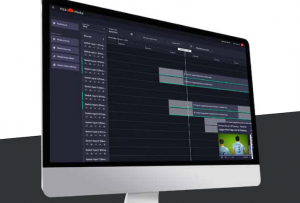 Cloud-based video solutions provider M2A Media has renewed its Gold sponsorship of SVG Europe.
M2A Media delivers live video products and solutions running in AWS Cloud to some of the world's largest sports rights owners, broadcasters and OTT platforms, including BritBox, ITV, Spark Sport and Channel 4. Through adoption of its latest product, M2A Connect, users are able to manage the distribution, acquisition and routing of their live video streams over cloud IP, via an intuitive console, helping to increase speed to market, create efficiencies and future-proof their broadcast operations.
Most recently, global sports OTT platforms such as DAZN and Spark Sport have chosen M2A Connect for the transport of their live sports content from partners worldwide, while major international sports brands are using M2A Connect to distribute live streams to their broadcast and OTT partners worldwide.
Discussing the SVG Europe sponsorship renewal, Marina Kalkanis, CEO, M2A Media, said: "SVG Europe is unique in its offering to vendors, sports rights owners and broadcasters, in that it provides a conduit for up-to-the minute market information. Technical solutions advance rapidly in the sports broadcasting sector, and never has this been more true than over the past year during the COVID crisis. In the absence of physical events, SVG has provided a vital space for the exchange of ideas and information and we look forward to sharing our latest product and customer news with the SVG Europe community over the coming year."
Find out more about the benefits of SVG Europe sponsorship.