MainStreaming and Intel make live sports streaming at scale a reality for LaLiga fans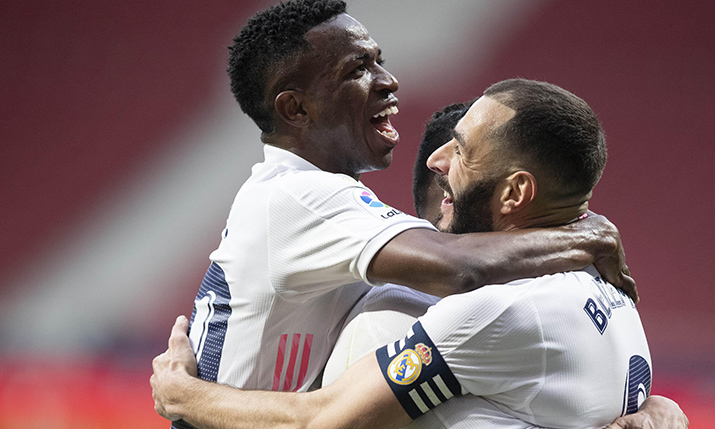 Availability of broadcast quality live streaming for major sporting events has taken a step forward with the beginning of LaLiga in Spain, that follows Italy's Serie A approach to bypass traditional satellite or over-the-air broadcasting.
MainStreaming, fuelled by Intel's technology, has created the most advanced real time high quality video delivery network for the 2022/23 sporting calendar, enabling millions of concurrent sports fans across Europe to watch live streamed content.
While video on demand (VOD) services have become an industry standard, the challenge has been to provide high quality live streaming without congestion or latency, and across many disparate broadband service providers. Using the traditional multi-CDN approach has often led to severe quality issues when millions of sports fans try to simultaneously stream a major live event. MainStreaming is currently working with some of the top broadcasters, succeeding in bringing the highest quality streams for live sporting events to over 3.7 million concurrent viewers across Europe.
"Consumers, and sports fans in particular, expect live streaming to offer the same quality as broadcasting but this just hasn't been feasible until now," said Antonio G. Corrado, CEO and founder of MainStreaming. "Our collaboration with Intel means we can offer our clients the live streaming capabilities their customers deserve, and this is reflected in the growing confidence among rights holders to award more premium sports fixtures to streaming only platforms," Corrado continued.
MainStreaming's technology, offered as a managed private edge service, helps content owners, rights holders, and broadcasters overcome the challenge of live streaming at scale by deploying dedicated infrastructure as close to the end user as possible. The technology is optimised for both live and on-demand and can run applications on the edge, which is a major step forward for the industry.
"Traditional CDN infrastructures were simply not designed with live content in mind so we've completely reimagined the approach from the ground up, focusing on how video should be delivered, not how to make the best out of legacy technology," Corrado added.
MainStreaming's private edge video delivery service is more efficient and cost effective. It is also more intelligent by offering real time decisions based on a continuous flow of system metrics related to viewer quality of service. It provides a superior alternative to shared capacity traditional CDN networks, without the need for significant upfront investments. This is in no small part thanks to the incorporation of 3rd Gen Intel Xeon Scalable processors enabling up to 1.63x higher throughput, while maintaining optimised delivery for consumers at multiple screen resolutions.
"We are pleased to work with MainStreaming to give sports fans an experience that is robust and rich, with excellent streaming quality," said Niv Zilberman, VP and GM of business innovation office at data centre and AI group of Intel Corporation. "This is a strong example of industry collaboration and future opportunity to enable private managed service delivery with real time and low latency capabilities," Zilberman continued.
With content owners and broadcasters seeing increased pressure to lower energy usage in the value chain to meet sustainability targets, creating a more efficient solution was an important goal in the collaboration between MainStreaming and Intel. Working with Intel to upgrade to 3rd Gen Intel Xeon Scalable processors with networking workload optimisations, the managed video delivery network has provided substantial power savings of up to 61%. With up to 36 latest-gen cores, 3rd Gen Intel Xeon Scalable processors also offer higher base frequency for greater throughput for virtualized network functions and lower power for dense or constrained physical deployments.