Managing the money: Ateme on using SaaS to manage sports production costs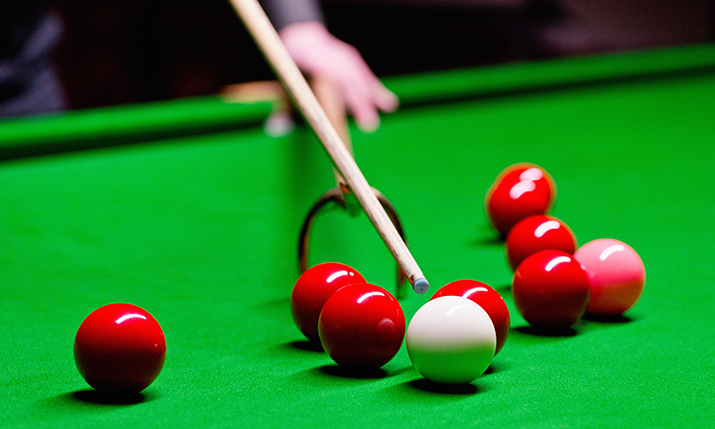 By Jean-Louis Lods, Ateme VP media and monetisation
One challenge that's been poking the sports broadcasting industry this past year is that the costs of attaining content can sometimes exceed said content's value, something that's especially important as more niche sports are presented on over the top (OTT) services.
And, once the content owner acquires the content and provides it to the stakeholders, where does it go from there? Major technical costs pop up down the road, like, for instance, those the stakeholders incur when accessing the content and making sure it's in the right format whatever the final destination might be. Then we are talking interconnection line fee costs through the usual suspects in the UK, Europe and North America, with conversion, encoding, packaging and delivery services.
Up until this point, I'm only addressing IP distribution on managed circuits. Once we jump into the domain of satellite there is another realm of costs. Admittedly, this is well established and embedded, but it has associated costs, from the bird in the sky, to ground station infrastructure and conversion from RF to something usable.
Don't get me wrong, this has sustained live sports. This year was the 60th anniversary of the first transmission on 11 July 1962, when television viewers saw pictures beamed live from the US via Telstar to the UK and France. While satellite usage will remain dominant in some regions, we all acknowledge that we need new delivery highways to satisfy increased consumption.
One might ask when it comes to the content itself, 'is it even worth it?'. This is especially the case when considering longer tier two and three sports events with multiple designated feeds. And, to make matters even more challenging, the backup feeds are often more expensive than primary feeds. How does anyone make any money?!
The goal, however, isn't always about making money; it's about acquiring viewers, which in turn creates financial gain. But, even if the content were free, stakeholders would still incur all the technical costs involved. Perhaps it's not about making money, but it certainly should not be about losing it either.
Creating change with SaaS
The best way to curb hefty costs is to offer the technology through public cloud and modern micro-service software that can truly benefit from the full potential of cloud providers. And, while organisations can manage the process themselves of combining the infrastructure and software to make the required workflows, the logical solution is to turn to software as a service (SaaS). This easily provides both flexibility and interoperability.
The cloud has changed how we attain and work with just about everything. With its flexibility and interoperability, the technical requirements content providers need can be paid for hourly or through subscription. Most importantly, you must look at the complete total cost of ownership (TCO) to really see the true benefit. It is not an effortless process to build from the ground up.
Honestly, the comparison of cost items from SaaS to other means of operation is in fact a science. But, in the end, the benefit is much bigger than you can imagine. By understanding this you can transform operations. It gives operators the option of scaling up for one-time events while avoiding diminishing the quality of experience. In turn, after acquiring content, costs significantly decrease and become more manageable.
In the end, this enables owners to take advantage of the opportunity and capitalise on their most important cost, the content itself, while also adapting it for each individual customer.
Leading the evolution in 2023
Thankfully, with SaaS, I see things are changing for the better. Creating a stronger model for those purchasing the content is critical. This allows them to acquire the content, no matter what format it comes in. Furthermore, they can easily ingress (via RIST, RTMP, SRT, or Zixi), transcode, frame rate convert, and monitor with a multi-viewer anywhere in the world. This is managed through a container-based process, scaling as needs evolve per event.
Overall, what it boils down to is easier and more cost-effective delivery. Broadcasters can then finally face that poking challenge and cut the costs associated with delivering their content – while fans of niche sports continue to enjoy their favourite games.