Mavis announces investment by Atomos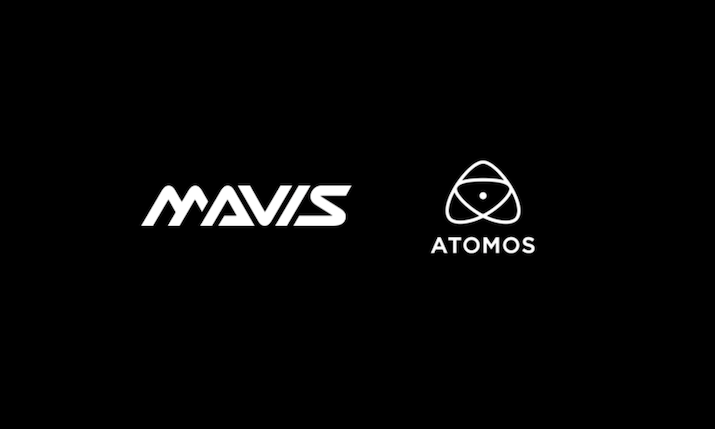 Atomos has made a multi-million dollar investment in Mavis Broadcast.
Mavis is a software company on a mission to democratise live video production by virtualising the end-to-end production workflow. It offers a cloud-based live content generation platform for digital and linear broadcast.
A partnership has existed between the two companies since the rollout of Atomos Cloud Studio, a consumer-based platform powered by Mavis technologies. Mavis has enabled new Atomos workflows such as Adobe Camera to Cloud (powered by Frame.io), and will soon include new live production services.
This investment brings the two companies closer together and provides Mavis users with access to cutting-edge hardware that will feed content into the cloud while simultaneously offering dual record, talkback, tally, remote configuration and frame synchronisation directly into the Mavis platform. This unified workflow will provide production teams with everything required to make live content in the cloud.
"The relationship with Atomos is a natural progression in the evolution of Mavis and is a game changer for our users," said Patrick Holroyd, CEO of Mavis. "By giving Mavis users access to the Atomos Connect range of devices, we can empower hundreds of thousands of existing devices to become inputs into the platform. This is even more exciting when you consider the range of cameras which are already used on a daily basis with Atomos devices."
"Atomos is delighted to be able to take this next step in our relationship with Mavis," said Trevor Elbourne, Atomos CEO. "We have been working together for several years now, and it was evident from the beginning that Mavis was onto something special with its production-in-the-cloud platform, and that together, we could help revolutionise the world of live production. Mavis' game-changing easy-to-use, scalable and cost-effective cloud production platform combined with Atomos' proven track record of delivering high-quality at-camera solutions to its customers will help ensure that live production is perceived in a completely new light. Not only will we enable those who are currently producing live content to completely simplify and streamline their operations, but together we will enable a new generation of live content producers access to a suite of state-of-the-art tools previously out of reach. This future is exciting, and we're thrilled to be working alongside the very talented team from Mavis in bringing this vision to life for our customers."
David Wood, Mavis chairman, said: "This investment enables Mavis to substantially grow its footprint and will help us to continue to bring the power of the cloud to all content creators with the fastest, easiest, most secure platform for producing live content."