Max Sport to exclusively broadcast LaLiga in Bulgaria for next five seasons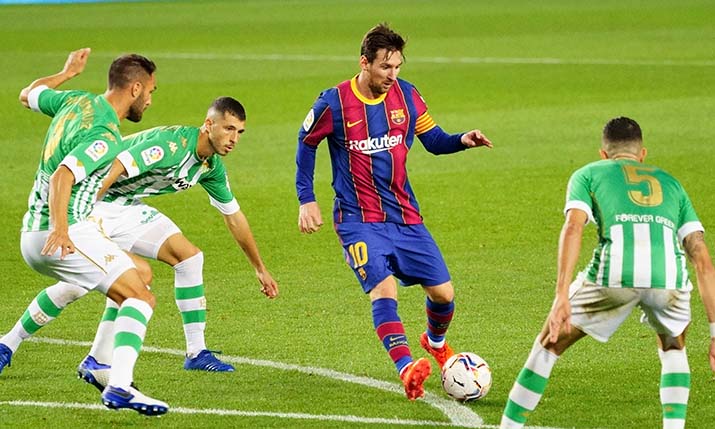 Max Sport has acquired the broadcasting rights for LaLiga Santander in Bulgaria for the next five seasons; it has been the home of the Spanish football league for the last three seasons. From the new season onwards parent company A1's sport channels will be the only media outlet to broadcast matches from LaLiga in Bulgaria until the 2025/2026 season.
"LaLiga is among the best football leagues in Europe and for a long time it has been an important part of Max Sport's rich content. The acquisition of the exclusive rights for the next five seasons of LaLiga is an important step in the Max Sport development. This is also a way to guarantee to our subscribers that they will receive even better and diverse sport content that will include the best football and sport events, and many owned sport shows. The channels will satisfy every fan's taste no matter whether it will be football, basketball, volleyball, motor and combat sports or hockey," said Simeon Donev, senior director marketing, A1 Bulgaria, owner of Max Sport.
LaLiga has established itself as one of the best leagues in Europe both in terms of attractiveness and TV ratings. El Clásico between Real Madrid and Barcelona traditionally is one of the most watched sport events in the world.
The new season will begin in the second week of August and three of the title contenders will be Real Madrid, Barcelona and Atlético Madrid. LaLiga Santander will also welcome back Espanyol de Barcelona and Real Mallorca, while the last team to come up from the Segunda Division will be decided following playoffs. Max Sport will broadcast the most interesting matches throughout the season. This includes up to 10 matches from each of the 38 rounds, which makes up to 380 matches per season.
Max Sport programming also offers a number of other football tournaments and leagues, including the UEFA Champions League, Serie A, Eredivise, Coupe de France, The Turkish Cup, Major League Soccer, Copa Libertadores and the Copa Sudamericana.
.