Mediapro to produce Eleven Sports' Pro League coverage from 2020-21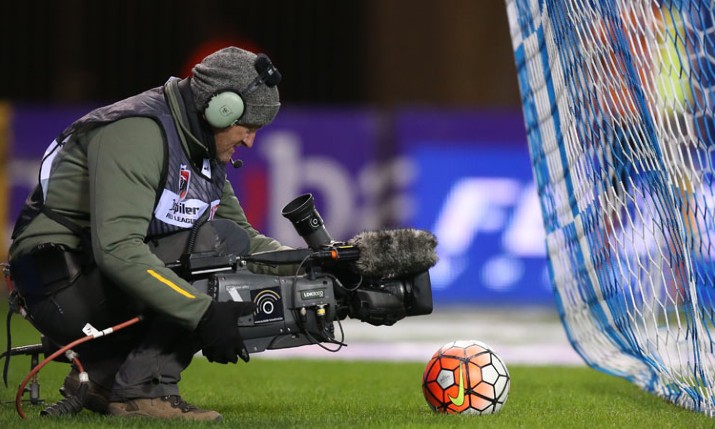 Spain's Mediapro will produce TV coverage of the Belgian Pro League for Eleven Sports from next season as part of a new worldwide collaboration deal agreed between the two parties.
The agreement will see Mediapro work with Eleven Sports Belgium on the launch of their new Pro League channels, including the production of the 1A, 1B, Women Super League and the E-Pro League competitions and the sale of the Pro League across the world.
Mediapro will operate from Belgium for this project and will hire local staff.
Citing the impact of COVID-19 on the media industry, the deal is part of a wider agreement that will see the two companies "pull together their expertise and capabilities across the world to boost business growth for both groups and deliver for fans."
Luis Vicente, the chief executive of the Eleven Sports Group said: "This cooperation with Mediapro that we are starting today is part of our international strategy to strengthen, accelerate and further develop our business on a global scale.
"In a difficult time for the industry, building new partnerships will help us find stronger and innovative solutions to enhance and scale our offering and deliver for fans. We are delighted to amplify our own capabilities with a global player like Mediapro and look forward to working together."
Jaume Roures, Mediapro chief executive added: "We have known Eleven Sports for many years. We regularly work with them in other countries and we know that combining the knowledge and expertise of professionals from both groups can lead us to very interesting projects.
"Like this one, that we started with Belgian Pro League. We will highlight all our experience to give Belgian fans the best possible experience of the new football channel."
Eleven Sports is the exclusive TV rights holder for the Pro League for the next five seasons, a deal that includes 1A, 1B, Women Super League, the Cup league, the Super Cup, and the E-Pro League.