Mediapro's Téléfoot channel for UEFA Champions and Europa Leagues plus Ligue 1 goes live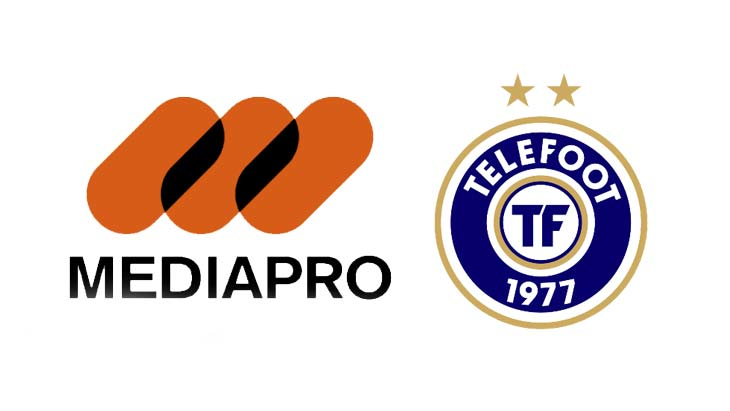 The 17 August marked the launch of Mediapro's own mobile-only TV channel for live UEFA Champions League and UEFA Europa League matches, plus exclusive Ligue 1 and Ligue 2 matches.
In creating its own channel for the broadcast of its Ligue 1 matches, MediaPro did a deal with French broadcaster, TF1, to be able to use the Téléfoot name, which is a long-standing, popular French football programme produced by TF1 Production for TF1 since 1977.
Meanwhile Mediapro has signed broadcasting rights deals with both telco Altice France's mobile operator, SFR, and Bouygues, which controls media division, TF1, for the new channel.
Mediapro also recently signed a deal with Netflix that will see Téléfoot available on a joint subscription from 17 August; Téléfoot Netflix.
Julien Bergeaud, general director at Mediapro Sport France, told SVG Europe: "Mediapro has come to France to stay and to strengthen French football. The arrival of Téléfoot will mean a leap in terms of the quality of both programmes and broadcasts alike thanks to Mediapro's experience in the production of sports content and channels. The group produces more than 15 sports themed channels around the world.
"Being able to sign up for Téléfoot via mobile phone is yet another alternative for subscribers and part of Mediapro's strategy of making football accessible to all audiences over any device. Obviously the channel will also be available through traditional TV operators such as SFR or Bouygues," Bergeaud concluded.
There are four payment options for subscribers to the new channel: a mobile-only subscription for €14.90 per month for live Ligue 1 content only (UEFA coverage not included); or for both UEFA and Ligue 1 coverage, one of three options starting with €25.90 per month to view on PCs and smart TVs in 4K HDR; an annual fee of  €269.90 for the same; or €29.90 for a bundled subscription with Netflix on a one year contract, for standard Netflix access plus Téléfoot – Netflix normally costs French customers €11.99 per month.
The new channel follows Mediapro's €780m per-season purchase of eight Ligue 1 TV rights packages that cover the seasons 2020-21 to 2023-24. Rights to Ligue 2 have also been secured over the same period, along with UEFA Europa League and Europa Conference League rights from 2021-22 to 2023-24. The deals were secured in May 2018 and December 2019.
Additionally, the new channel's monthly or annual full subscribers can view live UEFA Champions League matches, following Mediapro signing up as host broadcaster for the final eight games.
Téléfoot will offer live and exclusive coverage of the essentials and the best of French Ligue 1, with more than 80% of matches, including the eight best matches plus the Sunday evening game, a comprehensive and unique weekday and weekend offering including the major Sunday evening magazine, and insights from top experts. The channel will also broadcast eight matches of the French Ligue 2.