Meeting the challenges of sports broadcasting in 2021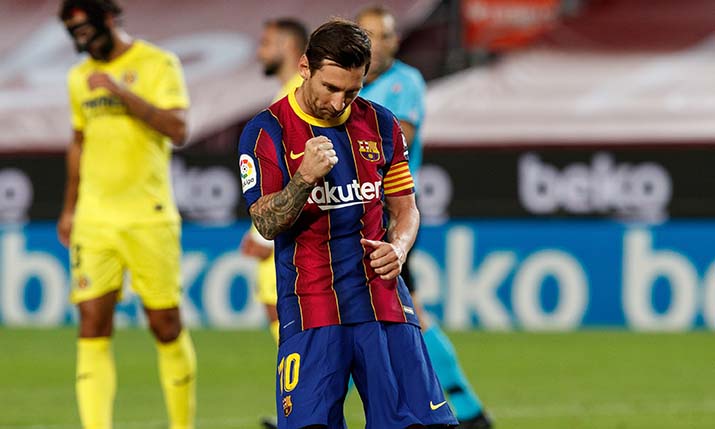 By Steve Miller-Jones, vice president, edge strategy and solutions architecture, Limelight Networks
There is no doubt that 2020 has been a game-changing year for the world of professional sports. It has certainly presented challenges, but it has also offered opportunities for innovation in ways to enhance the online viewing experience for fans. As live sports returned after a delayed start, the mostly empty stadiums allowed experimentation with camera placement to offer online viewers new ways to experience games. Streaming demand increased as most sports leagues successfully managed to complete shortened seasons, driving more competition for streaming rights. This will benefit sports fans as traditional broadcasters and OTT streaming providers find ways to differentiate their services.
Looking forward to 2021
As infection numbers are spiking around the globe to record daily highs, it appears the sports leagues may have to continue to deploy the same measures as 2020 at least for the first half of 2021. So far, we are seeing indications that seasons will start later and may be shorter than in previous years.
There are still a lot of unknowns regarding the course of the pandemic and how quickly the vaccines will have a significant impact on people's feelings about attending sports events. Adding to the dynamics of the market, broadcasters are continuing to see strong competition for sports streaming rights from OTT-only distributors, which may bring more choice to viewers but will increase the number of services they have to use.
With COVID-19 as the background to sports in 2021, there is no doubt that we will see more events available both on broadcast and OTT platforms, and that there will be increased efforts to innovate both in the production of events and the content of the events themselves.
Securing streams
One aspect of live sports streaming coverage that has not taken a pandemic break is that there are still significant challenges in securing content to ensure that it is not being redistributed without permission. We are seeing renewed effort across the industry to address challenges with credential sharing for stream access and the interception of redistributed streams. A range of options exist to assist with this challenge already, and the emergence of new ways to deploy these solutions at the point of content delivery, using tools like edge compute, is enabling content platforms to renew their efforts and protect their investment in sports rights.
Solutions to securing OTT sports content
While technologies like digital rights management (DRM) and digital watermarking have been around for a while, the continued standardisation of streaming formats and their adoption in consumer devices is driving a resurgence.
DRM is used to encrypt the delivered content to help stop redistribution from the user device, and watermarking introduces a unique fingerprint within the stream that can be used to determine the user that illegitimately shared content originates from. Detection and disruption of theft is becoming a sophisticated part of streaming delivery workflows.
Low latency streaming solutions
As sports continue to move to OTT platforms, latency and live interaction remain clear challenges to the viewing format. There have been advances in the two most standardised approaches to reducing latency in 2020 and we will see this continue in 2021.
Firstly, WebRTC technology can be used to deliver streams with less than a second of latency, and well-implemented solutions can deliver reliable, broadcast-quality, real-time video streaming at scale. Not all services truly enable scale for large audiences and this has been a significant area of development in 2020 for service providers including Limelight.
We are seeing this technology move from being a peer-to-peer service with quality and scale challenges, to one that is integrated with the scale and scope of global CDN capacity. While enabling sub-second latency, WebRTC also incorporates data services that can be used to create interactive services. We are seeing these emerge in new applications, for example that allow groups of fans to watch online together as a community with live chat and text commentary. We expect to see WebRTC emerge as the leading option for scaling the delivery of live content that is incorporated into the social, audience experience.
Secondly, most live events are delivered today using the DASH and HLS media formats, which are compatible with the majority of modern consumer devices between them. Without low-latency options for delivery, these formats are generally incurring at least 10 seconds of latency and in some cases up to a minute of latency. Both have options for low-latency delivery, which are at different stages of development and use. For HLS, the LL-HLS specification is being produced by Apple for use on iOS devices and is just beginning to be seen in production solutions, and Low-Latency mode for DASH, produced by the DASH Industry Forum, is already in use today to reduce stream latency. Both of these formats promise to be able to deliver streams to supporting devices with a latency of just 2-3 seconds.
Production, data and personalisation
In 2020 we saw advances in production technology for events around the world. Some companies took the option to bring forward initiatives to move fully to IP-based and virtualised production environments, so that they could overcome the challenges of travel and reduced crew numbers allowed at events. We should expect to see this trend continue in 2021, with IP and virtual production becoming the norm in advance of the 2024 Olympic Games.
Looking at content changes that we have seen this year, there have been significant efforts to experiment with the viewer experience and introduce AR features into streaming, with the intention being to both enrich the content with additional data and to help replace the lack of 'stadium feel' with features that really allow you to get engaged with the action, like zooming, alternative camera angles and additional audio options.With so much uncertainty around how live sports will play out through 2021, there are a few things that are sure to occur. Competition for streaming rights to sports events will increase as wealthy social media companies enter the arena; new technologies will improve the fan viewer experience with new ways to experience sports online; and the choice of viewing options will expand. Stay tuned.