Mobile Viewpoint encoders in high demand in Tokyo as TrollyLive makes its Olympic debut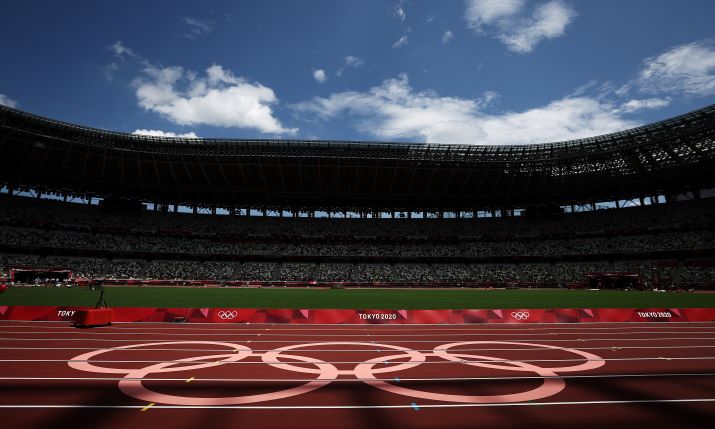 Mobile Viewpoint's broadcast and sport production customers that were live streaming content from this year's Tokyo Olympics together took with them over 70 WMT cellular encoders for their outside broadcast needs. However, given the magnitude of the event, this was not enough to meet demand, so Mobile Viewpoint initiated a localised rental service to fulfil its customers' short-term needs. An additional 40 units were sent to Tokyo and rented out over the duration of the Olympics. As well as enterprise encoders being made available, the all-in-one TrollyLive also made its Olympic debut.
The company, which was recently acquired by Vislink, also had three support people on location in Japan to provide instant support and ensure all rented units were fully tested and operational before being handed over to end users in Tokyo. The support team was then available for the duration of the Olympics for any additional service and advice issues.
Mobile Viewpoint encoder technology assisted sports broadcasters with their remote production (REMI) needs providing reliable, broadcast quality feeds from many of the remote locations that were hosting Olympic disciplines in Japan. It also provided rack encoders for OB trucks or for broadcasters needing to live stream from studio-to-studio over the public internet utilising robust streaming protocols.
Of the more than 100 Mobile Viewpoint enterprise encoder products that were used during the Olympics, some were live streaming locally, but many were live streaming internationally back to the broadcaster's country of origin, utilising new features such as support for multiple 5G networks, support for 4K resolution and and the ability to have a multi-camera production on a single encoder. From a local perspective, it was important that the units could multi-cast meaning many of the broadcast rights holders could pick up the content simultaneously.
Also making an impact in Japan was TrollyLive. As the event was heavily affected by COVID restrictions, many camera and production personnel were not allowed into various locations, including the Olympic Village where many athletes were staying. TrollyLive provided a solution to broadcasters that wanted to perform interviews with athletes inside the village.
TrollyLive is a self-contained mini-studio in a portable fold-out box. It contains everything needed for remote broadcast including a broadcast PTZ camera, a return video screen that can be used for return video or as a telecast, a standard external microphone is easily connected, and a cellular/WiFi encoder is embedded for connection and live streaming, meaning that no additional network cabling is needed.
One of the major features of TrollyLive is that the whole broadcast can be remotely controlled and managed. This includes control of the PTZ camera with its pan, tilt and zoom features, and return audio and video allows the athletes to hear and see the presenter in real time. The whole production can be controlled by a technical team back at the originating broadcaster, wherever they may be located. Once set-up on a tripod and switched on, the TrollyLive can be left on location for use as and when needed without any physical interference.