More details released about Rugby League World Cup host broadcast tender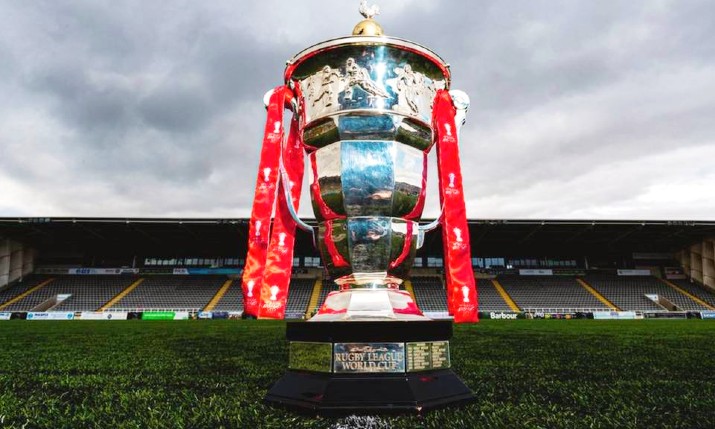 Rugby League World Cup (RLWC21) and the International Rugby League (IRL) have released more information about the host broadcast services contact that they are putting out to tender ahead of next year's tournament.
Last week, the two parties announced an "historic collaboration" that will see them jointly take responsibility for the world feed at the tournament and the sale of broadcast rights across the world.
By bringing TV coverage of the tournament in-house, they will also be looking to appoint a production partner to provide Host Broadcast Services.
The Invitation To Tender (ITT), which is worth between £500,000 and £1m, indicates that the successful organisation will be responsible for the production and distribution of coverage from 45 matches at the tournament, for both RLWC2021 and the Rights Holding Broadcasters (RHB).
The BBC has broadcast rights in the United Kingdom and will produce the other 16 ties.
Jonathan Neill, commercial director at RLWC2021, said: "Our broadcast production strategy is critical in our vision to deliver the best and most engaging Rugby League World Cup. To do this we need to become storytellers, embrace technology and engage new audiences.
"It will also provide integration opportunities for commercial partners within broadcast, which supports our aim to deliver a profitable tournament. We're excited to hear from the market and select a world-class partner that will work with us over the next 18 months."
The tender includes being responsible for the provision and operation of facilities and services as required by the RHB.
In a statement, RLWC21 said that the winning bidder will "have to support the tournament's determination to engage a new audience and grow the appeal of Rugby League, embrace innovation and digital technology, interpret the core narrative of RLWC2021 into storytelling, and support RLWC2021's target of selling 750,000 tickets."
Interested organisations can view the ITT opportunity. The deadline for submissions is 13 August at 15:00 UK time.
The BBC has committed to show every minute of every one of the 61 matches across the men's, women's and wheelchair tournaments live in the UK on its various platforms.