More free-to-air matches in the offing in the UK as Premier League pauses controversial pay-per-view plan
Sky Sports, BT Sport, BBC and Amazon Prime to show extra matches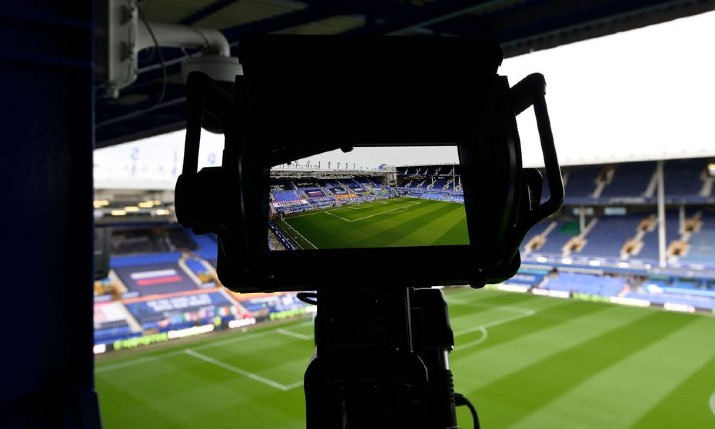 The Premier League has paused its controversial pay-per-view offering in the UK in a move that will see additional live matches shown by existing broadcast rights holders from 21 November.
The English top-flight had adopted a paid-for model for the fixtures that weren't already scheduled to be shown by its rights holders in an effort to allow more fans to watch games, which are still being played behind closed doors.
A £14.95 charge was introduced that was considered an "interim solution" that would help to ease the financial burden on clubs. Matches were shown on Sky Sports Box Office and BT Sport Box Office.
The move caused controversy, however, and a backlash from some viewers and supporters.
More than £300,000 was raised for charity as part of a protest by fans who chose to donate £14.95 to good causes rather than pay for a pay-per-view game, the football website Goal said.
The Premier League has now announced that all fixtures from Saturday 21 November, and throughout the Christmas and new year period, will be made available to fans to watch live in the UK as part of their existing pay-tv subscriptions or via free-to-air channels.
In a statement, it said: "Working with our broadcast partners, and with the support of clubs, all matches will be shown via existing Sky Sports, BT Sport, Amazon and BBC services.
"There is a full schedule of Premier League matches over the festive period and clubs are committed to an accessible solution for fans.
"These plans have been made with the cooperation of our broadcast partners, working with us to deliver these additional matches while stadiums are missing the supporters who are such an integral part of the game.
The scheme mirrors the one that was put in place for project re-start, following the UK's first coronavirus lockdown.
Pay-per-view may not be completely off the table, however, with the Premier League stating that the agreement will be "reviewed in the new year following consultation with clubs, broadcast partners and in line with any decisions made by Government regarding the return of spectators to stadiums."
"The Premier League and our clubs remain committed to the safe return of fans as soon as possible," it added.
The move means that Sky Sports and BT Sport will show extra games while Fulham's match at home to Everton on 22 November will be live on BBC, free-to-air.
Amazon Prime Video also get an additional game in the next round of live fixtures.
Further match picks and associated broadcasters for games in December are due to be announced shortly.