Moscow Marathon becomes testbed for Movicom's latest innovation
The seventh annual Moscow Marathon, Russia's premier long-distance running event, was a proving ground for Movicom's newest technological innovation, the RiO Broadcast Camera 4G LTE remote control system.
Manufactured by Movicom's partners, CyanView, RiO allows full remote control panel (RCP) direction over any controllable camera from anywhere in the world that has an LTE signal.
The system was used on five cameras along the marathon's route to control iris and shading, which is critical to matching shots during the course of the five-hour event.
For the third year in a row Movicom served as the host broadcaster for the Moscow Marathon, which runs in a single circle through Russia's capital starting and ending at the legendary Luzhniki stadium and past historical landmarks including the Kremlin, Red Square, and the Bolshoy Theatre.
Movicom provided OB truck services, over 25 cameras, as well as the production crew to bring the event live to Eurosport and many online outlets.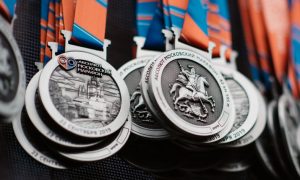 The RiO remote system proved especially useful in painting multiple cameras during the live event, with some only 5km away from the OB's, while others were almost 15km away.
"Set up is very straightforward," said  Dmitry Kalinin, technical manager for the project for Movicom.
"RCP is connected to Gateway, which is connected to the internet. On the other end, you have the Ri0 connected to the camera and to the LTE network (or any network with access to the internet). That's all. From that point, you have full control over the camera as if it was connected to Gateway with cable."
The size of the RiO is a major factor in its usefulness, since the device is so small it makes it idea for mobile applications like on motorcycles or in hard to reach places like tall tower installations.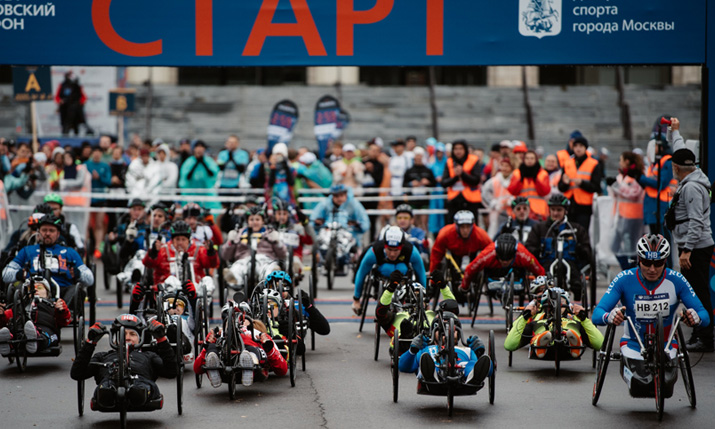 "We are going to increase the number of units on the marathon to control cameras on motorbikes. You can easily control a beauty shot on a high tower, or ENG kit anywhere in the city," added Kalinin, regarding future applications of the system.
Another important technical highlight ia a new intercom system provided by Vladislav Fedorov and Mobile Intercom. Hybrid (wired and wireless) small form-factor system allows to connect several users through Bluetooth eliminating any discomfort from multiple wires, which was especially useful for remote cameras on motorbikes.
"This intercom bears a great share of advantages. The most important is, of course, its ability to create stable, solid communication between cameraman and motorbike, who should act as a single team and a director," Kalinin concluded.
The Moscow Marathon took place on 22 September 2019,