Motorsport Games to create 24 Hours of Le Mans Virtual in June
With the postponement of the real world 24 Hours of Le Mans until 19/20 September the ACO, FIA WEC and Motorsport Games have announced the 24 Hours of Le Mans Virtual will take up the original scheduled date of 13/14 June.
The Covid-19 crisis has suspended all real racing, but esports has come of age as a sport in its own right and Motorsport Games has become the esports provider of choice for many of the world's leading motorsport series, with broadcasts for both online and television distribution.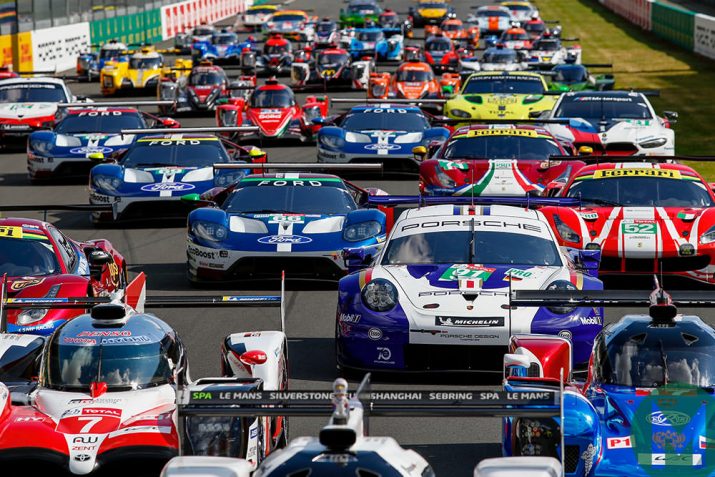 On top of existing long term partnerships with NASCAR and Le Mans have been added the Formula E 'Race at Home' series and WRX (World Rally Cross) with delivery of sim racing events across multiple geographies using Motorsport Games' remote operations technology and in-house production talent.
The teams will be made up of a combination of professional racing drivers and esport racers will challenge each other on the famous 24 Hours of Le Mans circuit, for a full 24 hours. The endurance esports race will be broadcast live on TV across the globe. The start of the 24 Hours of Le Mans Virtual will be given on 13 June at 3pm (French time), exactly mirroring what would have been the start of the original Le Mans 24 Hours.
The ACO and FIA WEC has entrusted Motorsport Games with the management and production of the 24 Hours of Le Mans Virtual. This is an extension of the long-term partnership which sees Motorsport Games operate and broadcast the Le Mans Esports Series, the final of which is held at the marquee event. Last year's final attracted over 200,000 views.
The principle is simple:
Team composition: teams will be composed of 4 drivers. Each line up must consist of at least 2 professional drivers and a maximum of 2 simulation/esports racers
Racing on rFactor 2 simulation platform
The grid will consist of a maximum of 50 cars
The cars: LMP2 and GTE. The teams involved are free to create their own livery
Racing conditions: variable weather conditions and dynamic day and night racing. A Race Director will ensure sporting behaviour throughout the event.
Driver changes are compulsory. The minimum driving time over the entire event is 5 hours for each driver. The maximum driving time over the entire race is 7 hours for each driver.
Authentic Le Mans production: race commentators and pit reporters will be live from a TV studio in Paris and VIP guests will visit them during the race. This unique race, which will bring together the best drivers in the world and sim racing's elite gamers will be broadcast widely on multiple audio-visual platforms around the world.