Moving on up: Timeline joins the big league with significant studio and OB fleet expansion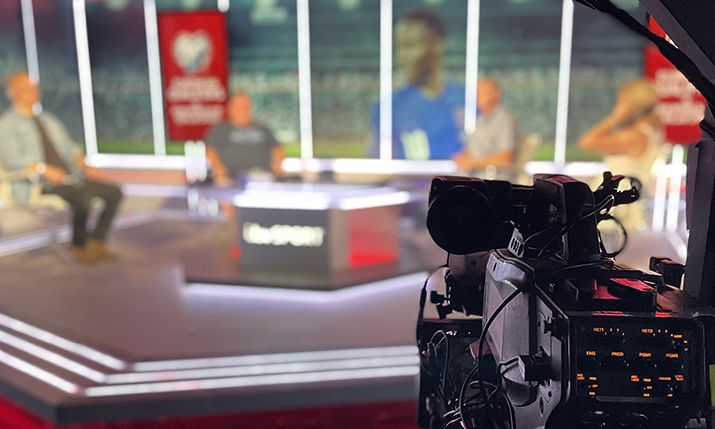 The UK-based technical services provider Timeline has added a raft of new studios, galleries and trucks to its facilities arsenal as part of a multi-million-pound expansion that brings the company in line with some of Europe's biggest sports broadcasting suppliers.
New presentation studios and galleries have been added to the firm's Ealing Broadcast Centre (EBC), doubling its capacity, while a new remote production hub has been installed at Timeline North, in MediaCityUK, Salford.
At the same time, the liquidation of rival OB firm Arena Television has allowed Timeline the chance to buy three additional large UHD units and a sizeable VT truck, bringing the number of 4K units in its fleet to five.
"We have a very comprehensive fleet now, that enables us to quote for larger, more complex jobs. We are [operating] in the top end of the OB market now."
Talking to SVG Europe, head of operations Dave Harnett said of the expansion: "It doubles the size of the company. We now have seven galleries here at Ealing and just under 20 edit suites. And three studios of different sizes. We have the capacity to take on more and the customer interest has been huge. It's quite rare in the current market to have an ultimately connected broadcast facility with high-end spec, including backup facilities, in west London with large studio spaces.
"You can go to places with large studio spaces and they can do a sports show," he continued, "but if you want to do an integrated remote production or really complex shows, they are not geared up to it as they don't control both ends: they don't have trucks and fly away facilities. That is what we have found is our niche."
The new studios in Ealing – which are 2,000 sq ft, 2,400 sq ft and 430 sq ft respectively – are 'shiny floor' TV spaces with resin floors and lighting rigs. New galleries have been added to support the studios complete with Calrec audio desks, Grass Valley vision mixers and Riedel Communications talkback.
The smaller studio, Studio 3, is set up for fast turnaround virtual set jobs.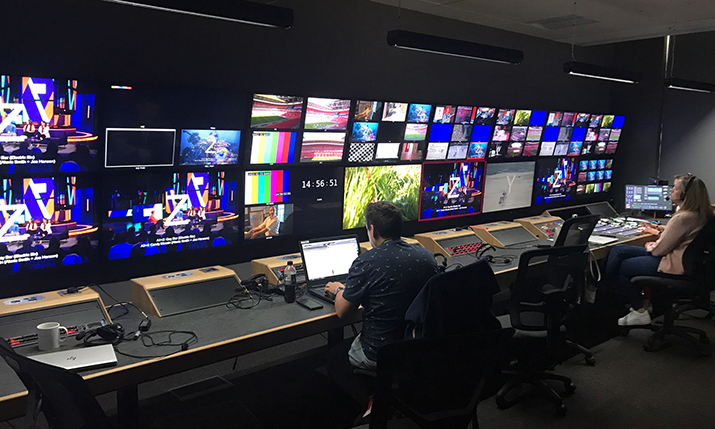 The Timeline North hub (pictured, right) includes a gallery, sound room and EVS room and makes use of remote surface control panels, linked to, and driving equipment installed in, OB trucks on site.
It was conceived for BBC Sport's FA Cup contract and used for the first time during live coverage of the semi-finals of that competition last weekend (16-17 April 2022).
The hub, which is connected by a diverse 10GBps fibre to the EBC, is now being made available to other broadcasters and producers to use, including those who want, or need, to have crews or execs split between London and the North West during a production.
The FA Cup contract was previously held by Arena Television. Arena ceased trading in November 2021 with asset debts of £282m.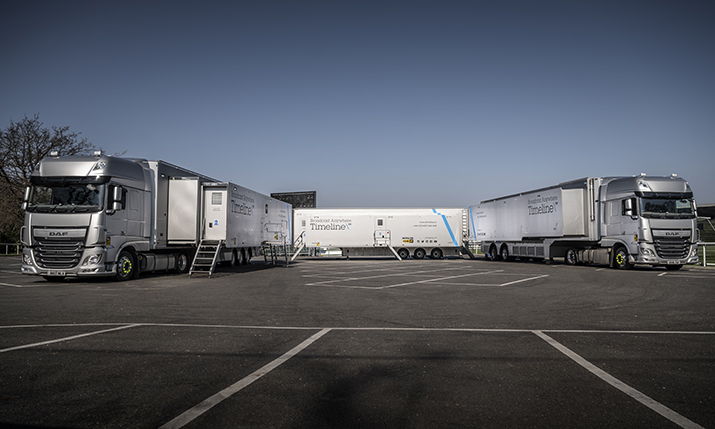 In addition to the OB and VT units, Timeline has also picked up significant amounts of kit, including cameras, EVS' and ancillary gear, that was previously operated by Arena and recruited a number of staff previously employed by the company, including unit managers.
The EBC phased expansion project took approximately nine months to complete, starting in May 2021, and culminating last month with Six Nations rugby. It puts the company firmly into the big league when it comes to sports facilities provision, as CEO Daniel McDonnell was happy to point out.
"We have a very comprehensive fleet now, with seven trucks being large-scale IP 4K HDR units, that enables us to quote for larger, more complex jobs. We are [operating] in the top end of the OB market now."
Timeline clients include BT Sport, Sunset+Vine, BBC Sport, ITV Sport and Whisper.