Music specialist Audio Network eyes sports broadcast potential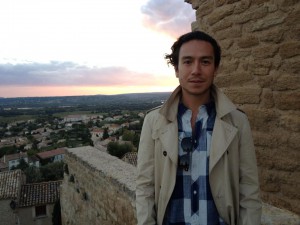 Twelve years ago, UK-based Audio Network entered the music library market with a radical new philosophy: to build an entirely new catalogue of music created with content-makers in mind. Employing a subscription model, the company seeks to remove traditional geographical licensing barriers with an extensive music library that is swelled by approximately 12,000 new track each year. Now, as Audio Network's head of television, Nathan Leong (pictured), explains, the company has global expansion in its sights – including a more concerted appeal to sports broadcast…
How would you define the Audio Network business model, and what makes it unique? 
The three tenets of the company are quality, ease of use and low cost. When we started the company, the main realisation was that music rights were incredibly complicated and expensive. You needed to have various licences [depending on] where the content was going out, whether it was for broadcast advertisement or online, and so on. So we decided to come up with a model that was fairly low-cost and fundamentally more democratic for the user. Everything we do is cleared worldwide in perpetuity; everything can be done on one licence. Regardless of whether you are a multinational network or a one-man documentary maker, our philosophy is that you should be able to afford to access music.
From a base in the UK, Audio Network has gradually established a presence in countries around the world…
We've been going 12 years now and, yes, we are slowly spready around the globe. We now have wholly owned offices in London, New York, Sydney and Amsterdam, with Munich opening a year ago and then Los Angeles a couple of weeks back. Of course, we are at various levels of maturity in all those territories, but we now have a firm base from which to take the [core] model and try to develop it in other places around the globe.
How important is sports broadcast for Audio Network?
It wasn't necessarily that we had the idea of trying to make music for sports specifically when we started out, but it has turned out to be a really good market for us. There is something about sports that fundamentally lends itself to the model we have. So, over time, we started working with Sky Sports, ESPN and, more recently, BT Sport, as well as the TV channels associated with various clubs. Our model seems to work really well for them, and does pave the way for increased presence in this area of the market.
Broadcasters are under massive cost-pressures, so in general are they willing to invest sufficiently in music?
Apart from broadcasters, there are very few companies that aren't making video content in one shape or form – and that content will always require music. The visual gives you the facts of what you are watching, but the music is the emotional part that tells you how you should feel. It's massively important.
Priorities going forward? Well, the main thing now is global expansion in markets like Germany, where we have only had a presence for about a year but are now keen to push on forwards. The other plan is to work more closely with companies and help to build asset management systems for people. We also want to try and collaborate more closely with companies that we already work with in order to find out any other specific needs they might have.
What is your message to SVG Europe readers?
The message to people with sports content is that music is a hugely important part of any piece of content you create. It's important to get the music and make sure it is delivered on the right device and where you want it. Audio Network can help you to achieve that.