NBA TV now available as a direct-to-consumer streaming subscription product
First major US professional sports league to offer its linear network for direct purchase
The NBA continues to lead the way in innovation when it comes to its media and fan-engagement strategy. The league has this week made it official that it will be offering its linear television network, NBA TV, as a direct-to-consumer streaming product.
NBA Digital, jointly operated by the NBA and Turner Sports, will offer NBA TV as a streaming option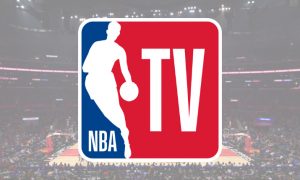 that can be accessed through both the NBA App and NBA.com via mobile devices, connected devices, gaming consoles, tablets, and web browsers. It will cost $6.99 per month or $59.99 annually.
"NBA TV is the ultimate destination for around-the-clock access to premium NBA games and programming," said Chris Benyarko, senior VP, direct to consumer, NBA, in an official release. "We are thrilled to offer more ways than ever to access NBA TV and provide a preview of the future live-game-viewing experience."
Under the plan, subscribers will receive NBA TV's complete offering, including all original programming, on-demand content, and even the more than 100 games that regularly air live on the network throughout the regular season.
The league's official release also outlined plans for 20 games that will be presented as 'enhanced' live games available on NBA TV under the title Center Court.
These games will "experiment with next-generation game-viewing enhancements, including new camera angles, with footage captured exclusively on smartphones; live on-screen group chats with celebrity influencers; in-depth analytics and statistical graphics; and social-media integration," the release said.
"Innovation has always been at the core of our NBA Digital partnership, and the launch of this direct-to-consumer product, paired with new content initiatives, will provide NBA fans even greater opportunities to engage with NBA TV and our collective portfolio of brands," said Tina Shah, EVP/GM, Turner Sports. "As sports consumption continues to evolve, we will continue to develop new opportunities for fans to access and engage with premium NBA content."
NBA TV will also remain available on an authenticated basis for those who get NBA TV from a pay-TV provider.