NEP Group issues response to COVID-19 pandemic
NEP chairman and chief executive Kevin Rabbitt has released a message on behalf of the broadcast solutions Group setting out its position and its next steps as the world continues to battle the coronavirus outbreak.
He writes: "On behalf of our entire NEP Worldwide Network, let me start by saying that our hearts go out to our friends and colleagues who have been affected by COVID-19.
"As you know, the outbreak of COVID-19 has rapidly become a global issue for each of us personally and for our industry. In the last week alone, several countries put into place unprecedented measures to try to slow the spread of the disease. As a result, we recognise that our clients have had to make some tough business decisions to protect their staff, fans, audiences and suppliers.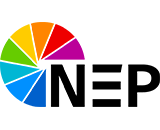 "As your partner in broadcast production and live events, NEP stands ready to help – now and in the future. We remain well-positioned to ramp back up when clients need us, based on our leading market position, worldwide scale and diversification, and strong financial partners.
"In addition to our end-to-end services, we are working with clients around the world to develop innovative solutions so they can continue to create content in the current COVID-19 climate.
"We want to reassure you and all of our clients and staff that we have implemented several protective measures across our organisation including:
Communicating guidance to our teams on a regular basis, as the health and safety of our staff has been and will continue to be our #1 priority.
Updating or creating policies and procedures to address employee questions during this evolving situation.
Increasing cleaning protocols for our mobile units/OBs, vehicles, equipment, offices, warehouses and facilities worldwide.
Following social distancing recommendations wherever possible ahead of local and state mandates.
Actively developing plans with our strategic financial partners to support our employees, clients and business, both in the short- and long-term.
"We are living in uncertain times, yet our industry and community are resilient. Your experiences are our experiences, and it is our sincere hope that you and your families stay healthy during these difficult times.
"I am confident that, together, we will get through this and get back to producing great live events again soon. Please do not hesitate to contact your NEP team member to answer any questions or for assistance in any way."
Kevin Rabbitt
Chairman & CEO
NEP Group