NEP strikes deal with EVS to upgrade United States production activities
NEP is investing over $8m to deploy the next generation EVS live video production server as part of its US inventory. The deal represents the acquisition of EVS' XT-VIA next-generation live production servers, as well as the deployment of LSM replay controllers, IPDirector content management solutions and other infrastructure systems.
All new systems will be delivered starting from September 2019.
EVS' XT-VIA live video production server offers power for live TV operations, comprising the latest generation of technology such as IP connectivity, enhanced channel density and media sharing network capacity, as well as enabling new production formats in Full HD 1080p and UHD-4K HDR.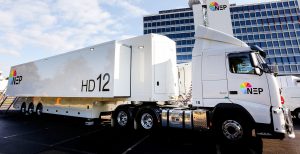 Dr Pierre De Muelenaere, chairman of the board and CEO ad interim, commented: "This important deal with NEP confirms EVS' commitment to support its long-term customers in a transforming broadcast market. With this major upgrade, EVS' XT-VIA servers are expected to become the standard in live production, providing other key players in the industry with access to the very best production technologies available."