NEP The Netherlands acquires Facility House Broadcast Group
NEP The Netherlands (NEP) has acquired Hilversum-based Facility House, a full-service broadcast service company and the third largest provider in the Dutch TV broadcast market.
After a short transition period, Facility House will be rebranded as NEP and will become part of the NEP The Netherlands division.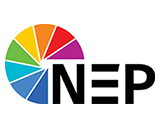 The capabilities of Facility House include more than 24 ENG sets, 20 editing suites, three multi-camera OB vehicles and one studio. For audio post-editing and colour correction, Facility House uses the latest equipment supported by a team of talented specialists.
Like NEP, Facility House has significant experience in providing high-quality solutions for a variety of TV productions by Dutch public and commercial broadcasters as well as for production companies.
The addition of Facility House is consistent with NEP's stated strategy to become the worldwide leader in broadcast services, adding assets, technical talent and capacity to support clients in the Netherlands TV market. With the acquisition, NEP solidifies its position in the consolidating Netherlands market and has expanded its management team and staff.
By integrating Facility House's multi-camera, post-editing and ENG activities within those disciplines at NEP, NEP will be able to strengthen its Broadcast Services and Media Solutions divisions, enabling NEP to provide more options and flexibility to clients for any type of production.
Ralf van Vegten, managing director of NEP The Netherlands, said: "The Dutch market remains of key importance to our company. Facility House has earned a solid reputation for the high quality and flexibility of its staff and equipment. The addition of Facility House strengthens our organisation, which is in line with our goal to build NEP's Broadcast Services. This in turn also will enable us to expand our Media Solutions portfolio," he said.
"Since it was established in 2011, Facility House has become a solid player in the facility broadcast market," said Jan de Pijper, director of Facility House. "Technical developments are emerging at an ever-increasing pace and represented a real challenge for us at Facility House.
"To ensure continuity for our business and clients — and to anticipate changes in the media industry — we went in search of an innovative partner. We're pleased that the result of that search led us to becoming a part of a global leader like NEP. The direct work, service-oriented approach to which clients of Facility House have become accustomed will remain intact within the NEP organisation."