NEP Worldwide Network companies announce name changes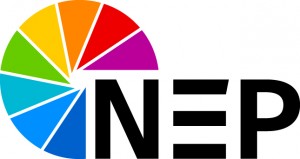 Belgium-based Outside Broadcast NV and Sweden-headquartered Mediatec Broadcast Group have announced name changes to reflect their roles within the NEP Worldwide Network. The developments underline the ongoing development of NEP's global offering.
Owned by NEP Group, headquartered in Pittsburgh, USA, NEP Worldwide Network is a leading worldwide provider of outsourced production solutions offering technical services for outside broadcasting, studio production, host broadcasting, post production, smart asset/media management, multi-screen delivery and end-to-end OTT solutions.
Having become part of the NEP Worldwide Network April 2015, Outside Broadcast NV will now be known as NEP Belgium NV. Its studios will be named NEP Studios, and both Mediasense and Ears will disappear as brand names. The entire business activity will be within one company and brand, NEP Belgium NV.
"With the name change, we want to emphasise our close collaboration with our European colleagues in Germany, The Netherlands, Switzerland, Sweden, Norway, Finland and the UK, who will all be named NEP as well. These changes will allow us to operate much more seamlessly across regions and provide an even higher level of service to our clients," said NEP Broadcast Services | Belgium managing director Timo Koch.
Meanwhile, Stockholm-based Mediatech Broadcast Group has confirmed the change of its company name to NEP. The move is effective immediately and includes all affiliated companies in Belgium, Finland, Germany, Norway, Sweden and Switzerland. The group will operate as a part of the NEP Worldwide Network and the affiliated companies are named NEP Belgium, NEP Finland, NEP Germany, NEP Norway, NEP Sweden and NEP Switzerland.
"These changes will allow NEP to operate much more seamlessly across regions and provide an even higher level of service to our clients," said Kevin Rabbitt, CEO of NEP Group. "While these brands have served our clients very well over the years, we feel it's in everyone's best interest to act as one team, particularly as we are finding more situations where it's necessary to provide solutions to clients across multiple countries and regions."
"The new name and brand identity give our clients and employees a better understanding of the superior services our companies have to offer," said Paul Henriksen, CEO of NEP Sweden Holdings AB. "As we continue to operate and expand internationally, we wanted to revise our positioning and branding to reflect a more modern design and our increasingly more technology-focused solutions."