Net Insight goes for Gold with SVG Europe sponsorship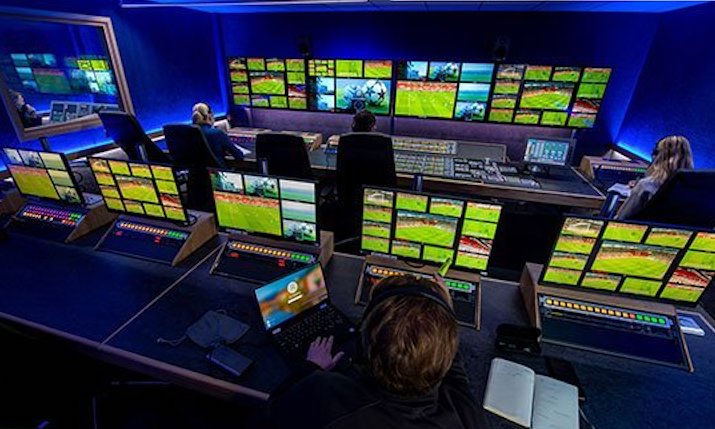 Net Insight has returned as a Gold sponsor of SVG Europe. The company is driving the transformation of video networks with open IP, virtualised and cloud solutions that enable broadcasters, service providers, production companies and enterprises to produce and deliver content to viewers anywhere.
The global pandemic has accelerated trends and growth areas in media transport and remote production of live events, which are some of Net Insight's core areas. The company has worked with many major global sporting events, including the UEFA Champions League, the Alpine World Cup in Cortina, the European Championships for women in handball in Denmark, the French Open as well as the Swedish Hockey League. Most recently, it has been supporting customers during the Tokyo 2020 Olympic Games and the Euro 2020 tournament.
One recent major sports win in Europe is with NEP Connect in the UK, which selected Net Insight's remote production workflow solution for cricket, allowing full production capabilities with multi-stream alignment of video and audio feeds from 30 HD cameras, alongside UHD 4K and slow-motion cameras to transport multiple streams back to the centralised production centre.
In addition, Arena TV brought advanced remote production to the BBC's coverage of the FA Cup final in May utilising Net Insight's Nimbra platform.
"We are happy to renew our Gold sponsorship with SVG Europe as live sports is our main focus," said Yaya Selva, global marketing director at Net Insight. "SVG Europe keeps us up to date with what is happening in the sports broadcasting industry and offers compelling events and great networking opportunities. Our productive and valuable partnership with SVG helps us to reach the right audience with news about our innovative solutions and products."
Find out more about the benefits of SVG Europe sponsorship.