Netco Sports serves as data and information hub for Italian football leagues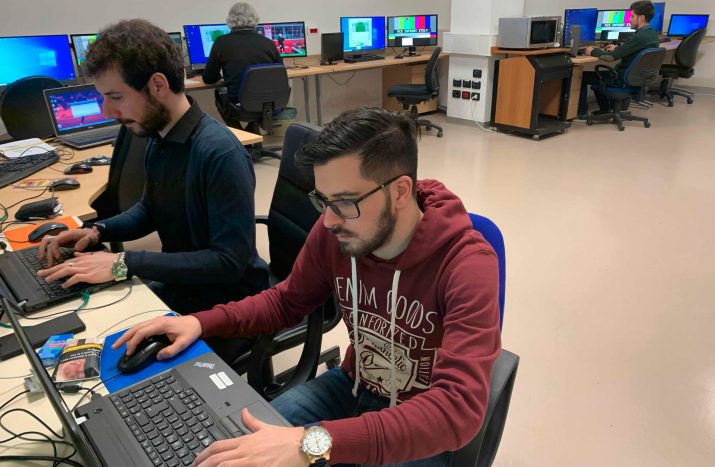 Three years after official entry into the pan-European Euro Media Group, Netco Sports Italia can be defined today as a reference point for sports graphics based on the management of data processing and multi-language content. All Serie A, B and C football passes through here and is repurposed for multi-platform content across linear channels, OTT, mobile applications, widgets, graphics, augmented reality, virtual reality and social media.
This specialisation derives from the ability to manage huge quantities of unstructured information data arriving from the football matches in an organic way. Netco Sports Italia provides a structured and synchronised way thanks to its skills, intertwined between technical and graphic creativity.
Behind this ability to aggregate data and make it useful, usable and monetisable, there is an important technological system. Physically located inside headquarters at via De Ruta in Milan, this technical core has grown over the years and in fact is now the hub for a whole world of sports, and football in particular.
The core
The high tech systems of this heart here are in continuous connection with team headquarters and stadiums of the Serie A, B and C through data lines, along with the dedicated audio and video lines. From these hotspots all the information converges at the Netco Sports headquarters and all the data collected is aggregated and reworked, thanks to a series of proprietary software developments.
This makes it possible to adapt and structure these data and news feeds according to the needs of B2B customers and consequently to cover the needs of television viewers and all users on cross-media channels.
The data is transformed into structured and continuous feeds that typically affect sports broadcasts — which constitutes the main part of Netco's core business — but more and more often today they also represent the information framework of several enthusiast websites. In fact, today the exclusively mono-directional and linear world of television often gives way to the bi-directional use of the web, PCs and applications for mobility where customisation and segmentation are constant.
Data processing
From the football stadium, the collected data is channeled into the Netco Sports facility in Milan which, through a data processing system and cross-media capability, processes and outputs it to the various platforms. Many print and web publications refer to Netco Sports for definitive information on many actions that occurred in the game such as the speed of a kick. Netco Sports Italy has automatically become the reference supplier to those media that gravitate around them and as a supplier of information for the various leagues.
Furthermore, at the turn of the New Year, the rankings of the League were expanded, rewarding the best player of the month in various positions. This could only be achieved thanks to the database collected and processed weekly and the important collaboration, lasting four years now, with Stats Perform. This allows objective data to be produced that leads to real rankings based on recognised principles and patented algorithms.
The technique
From a technological point of view, the matrices and signal routes are provided by Evertz, while the whole core business of managing and processing big data is made possible with Dell equipment.
Netco Sports Italia CEO Renato Pizzamiglio said, "There is certainly 'pre-packaged industrial software' on the market that is considered more advanced than ours. But from the beginning we wanted to focus on an OEM built system that would allow us to customise each layout and all content according to the actual needs of each customer.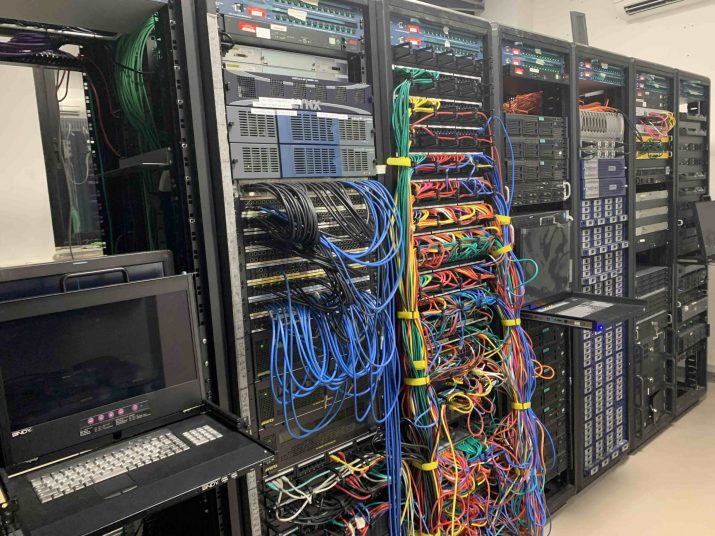 "This allows us to express unique abilities and to act with very short reaction times by fulfilling customer requests for modifications and adaptations extremely quickly, thus managing to overcome the 'rigidities' of the giants.
"In practice, our choice was made on a dual directive: on the one hand in favour of a hardware base that would guarantee the maximum in terms of reliability and performance, and on the other with the highest elasticity and possibility of further software developments. That's how we can easily feed all the League sites and all the sites that make requests with data, information and graphics."