New contract win leads to RaceTech recruitment drive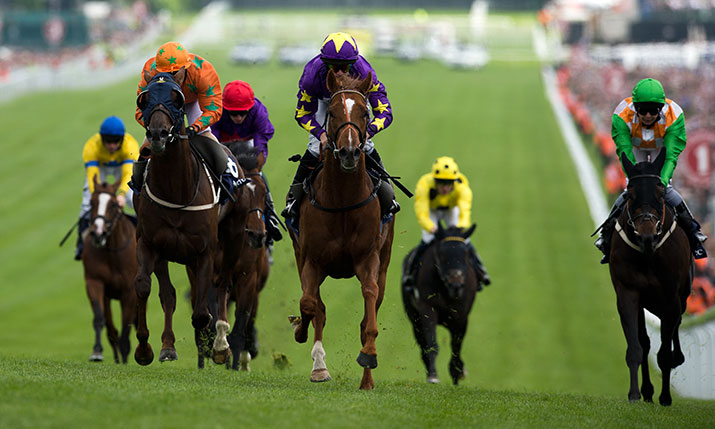 RaceTech, the technical facilities provider for horse racing coverage in the UK, is embarking on a recruitment drive that will see 20 new positions added to its workforce.
The 20 jobs, the majority of which are within outside broadcasting, are spread between the company's Raynes Park headquarters and its regional bases at Newcastle, Warwick and York.
Among the roles that have been created are engineering manager, health and safety manager and trainee camera operator.
The move follows the award of a contract that means that RaceTech now provides facilities coverage at all of Britain's 60 horse racing tracks.
RaceTech chief executive John Bozza said, "We are delighted to be able to create these new roles and in particular to be able to provide career opportunities for young people to join the racing industry.
"RaceTech's daily operations cover a wide range of broadcast and technical solutions at locations right across the United Kingdom, and in a variety of environments. Our dedicated teams throughout the UK have the additional satisfaction of knowing that they are helping to keep British racing at the forefront of technological development."
Among the new recruits is Myles Francis who has been appointed as RaceTech health & safety manager.
Reporting to Bozza, Francies will look after all aspects of the company's health and safety systems and procedures and help it to meet best practice standards. His remit also includes new risk assessments, updating safety processes and records, and training staff and freelancers.
At the same time, Aldrin Quiben, most recently an operations manager at Arqiva, has been appointed as an engineering manager.
In his new role, Quiben is responsible for maintaining engineering standards and practices for RaceTech's OB division, working closely with other engineering colleagues to develop the field engineering team and communicating new technology changes.
Trainee camera operators are also being appointed at RaceTech.
Bob Ivey, head of human resources at RaceTech said the trainees will work on live sports outside broadcasts, receive training to operate horse race coverage cameras and learn how to rig and de-rig.
"Due to the nature of the sport there is a certain amount of education around racing's different codes on the flat or over jumps," he told SVG Europe.
"There is also a certain amount of technique and skill to be gained when filming horses in motion as well as racecourse protocol. Camera operators with HGV qualifications also have primary responsibility for the safe driving of RaceTech's OB vehicles around the country."
In June last year, Arena Racing Company (ARC) awarded RaceTech the contract to provide HD coverage of all its horseracing fixtures from 1 January 2019.
The introduction of the new services coincided with the launch of Sky Sports Racing, formerly At The Races.