New DVB video and audio coding spec enabling UHD is published by ETSI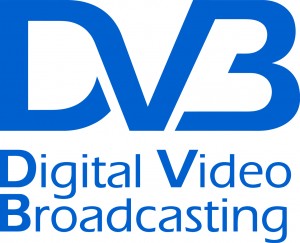 Following the approval by the DVB Steering Board for TS 101 154 V2.3.1 – 'Specification for the use of Video and Audio Coding in Broadcasting Applications based on the MPEG-2 Transport Stream', ETSI (European Telecommunications Standards Institute) has officially published the DVB specification as an ETSI standard. The timely move by ETSI facilitates the necessary interoperability that will enable broadcasters and CE manufacturers to provide UHD-1 Phase 2 products and services.
This could mean that the first DVB UHD-1 Phase 2 services, that include the new features, would be available later this year.
The new standard covers various elements for the improvement of video and audio quality for broadcast TV services including High Dynamic Range (HDR) which significantly increases the contrast ratio and results in pictures with more 'sparkle'. The DVB solutions for HDR include both Hybrid Log Gamma (HLG) and Perceptual Quantizer (PQ) transfer functions.
Furthermore, the new standard defines Higher Frame Rates (HFR), offering sharper images of moving objects by going beyond the current 50/60 frames per second. When it comes to audio, DVB has added the latest Next Generation Audio (NGA) schemes to provide immersive and personalized audio content using object- or scene-based audio coding.
DVB's completion of the specification required great dedication, with over 30 companies and other interested parties participating in the Technical Module group on Audio-Visual Coding (TM-AVC). It is estimated that some 50 online meetings and 10 days of physical meetings took place in TM-AVC during the year that it was working on the specification. Commercial guidance on Next Generation Audio was provided by the Commercial Module group on Audio-Visual Coding (CM-AVC), whilst commercial guidance on UHD-1 Phase 2 video was provided by the Commercial Module group on UHDTV (CM-UHDTV).