Next Generation Audio Summit 2020: Sky to discuss virtual crowd and broadcast sound in the 'new normal'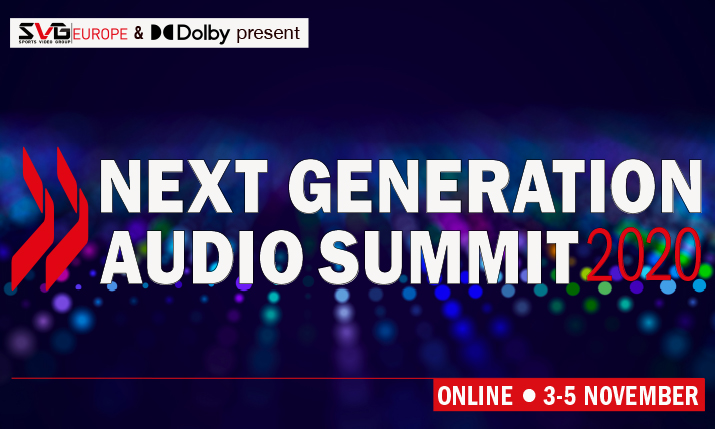 Speakers from Sky Sports in the UK and Sky Sport in Germany will take part in next week's Next Generation Audio Summit 2020 (3-5 November) discussing the development and application of the virtual crowd concept that has been used in the Premier League, Bundesliga and Champions League.
Kevin McCue, Sky Sports director of technical operations, and George Wiles, Sky Sports sound supervisor, will be joined by Alessandro Reitano, Sky Germany's director of sports production and the head of the SVG Europe advisory board, in a session on Wednesday 4 November called 'Taking the lead: Remote production, augmented stadium sound and broadcast audio in the 'New Normal'.
The session will look at the audio-specific challenges that sports television production has faced during the coronavirus pandemic and consider how they have been overcome, including the introduction of virtual crowd audio which has been added successfully to the TV coverage of live football matches played behind-closed-doors.
The session will also include time for an audience Q&A.
Presented by SVG Europe and Dolby, and taking into account the challenges of 2020, the Next Generation Audio Summit will take place over three days and explore how the industry has tackled the audio-specific problems posed by the coronavirus pandemic and analyse what is happening in the world of immersive sound. Subjects to be covered across the three sessions include object manipulation, sound localisation and what is coming down the line for personalised sound for sports broadcasting.
Other speakers across the three days include:
Felix Krückels, audio engineer, consultant and academic
Hyunkook Lee, director of the Centre for Audio and Psychoacoustic Engineering at the University of Huddersfield
Jason Power, Dolby, senior director of commercial partnerships and standards
Ben Shirley, director and co-founder at Salsa Sound and senior lecturer and researcher in audio technology at the University of Salford
For more information and to register, visit Next Generation Audio Summit 2020