Nordic Summit 2019: Last chance to register for 7 March event in Bergen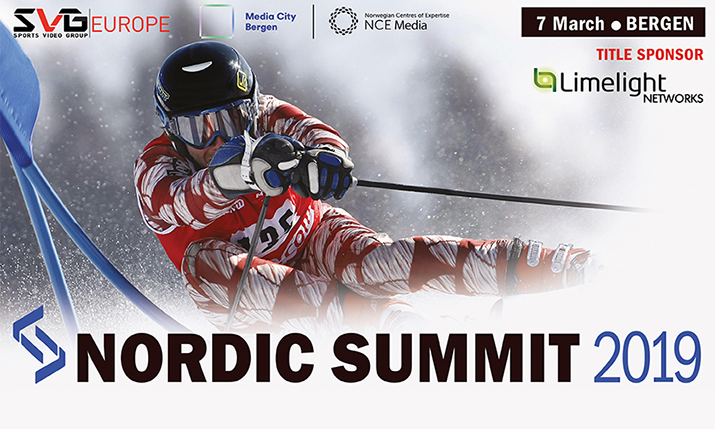 Delegate registration for Nordic Summit 2019, sponsored by Limelight Networks, will close on Friday 22 February 2019. 
The packed conference programme for the Media City Bergen event includes two sessions on the FIS Nordic World Ski Championships, interviews with Fox Sports and BBC Sport and discussions about video-over-IP, augmented reality, OTT and remote production.
Speakers include:
Charlie Cope, BBC Sport, Head of Operations
Tor Einar Eriksen, TV2 Sumo, Product & Technology Strategist
Christine Espeland, TV2, Editor
Christian Gobbel, Host Broadcast Services (HBS), Chief Technology Officer
Madelen Ottosson, SVT, Technical Producer
Oliver Thompson, BBC, Executive Product Manager
Eirik Solheim, NRK Beta, Strategic Advisor
Adi Strichman, TV2 Denmark, Graphics Producer
Henk van Meerkerk, Fox Sports NL, Head of Production
As with all SVG Europe events, there will be ample networking opportunities throughout the day including one the night before the Summit, on the evening of Wednesday 6 March.
The Nordic Summit, produced in association with NCE Media and Media City Bergen, will take place on 7 March 2019.
For more information and to register visit: https://www.svgeurope.org/nordic-summit-2019/