North West England gets its own tradeshow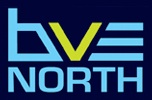 UK: The BBC's move up to Manchester was always going to have an impact on the production topography of the UK landscape, and the inaugural BVE North show this week – an offshoot of its London- and spring-based BVE parent – is one of the more visible results.
Chief interest from a sports viewpoint in the seminar programme (which kicks off with Tim Sargeant, Head of Technology, BBC North's presentation 'Discussing the technology choices for BBC North' at 10.15 on Wednesday morning) is Richard Hingley's look at 'A Stereographer's perspective on live sports' (Thursday, 15.00). Sky 3D's head honcho, John Cassy, could also be worth checking out with 'Identifying future opportunities for 3D' on Wednesday afternoon, while Mediaspec and Avid present 'Field location workflows for audio' on Thursday at 12.15.
As you'd expect, product-wise it's more of a case of UK debuts than global launches, but that said there's still some interesting stuff to see. Here's the organiser's statement highlighting the best bits:
"As part of a presentation in the Sony Theatre to discuss shooting on the FS100, Den Lennie will demonstrate the Shane Hurlbut ASC Master Cinema Series Rig for the FS100, in its first European outing. The Master Cinema Series is designed as a modular camera system that can be configured in a myriad of ways. The heart of the system platform is the cage that extends any prosumer capture device into a platform that feels like a 35mm capture device.
"BVE North also marks the UK debut for the latest versions of Avid's recently released flagship video and audio editing solutions – Avid Media Composer® 6, Avid Pro Tools® 10 and Avid Pro Tools|HDX®. Launched earlier this month, Media Composer 6 has been rebuilt from the ground up on an entirely new, open, 64-bit architecture that raises the bar for performance, flexibility and productivity.  Enhancements have also been made to meet the growing demands of stereoscopic editing. A raft of Avid resellers and partners at the show will showcase the new software and hardware.
"Garland Partners (Stand 211), UK distributors of LiveU's market-leading portable video-over-cellular solutions, will debut LiveU's ground-breaking new LU40i handheld live HD video solution for the online media market at BVE North. Weighing less than 700 grams (1.5lbs), the LU40i provides a high-quality, simple to use and cost-effective uplink solution for online coverage of events, such as sports, music, advertising, religious and corporate sponsorship.  The LU40i, available now, complements LiveU's flagship LU60 live video transmission solutions (also on display), used by top-tier broadcasters and the largest news agencies around the world.
"Steinberg (Stand 102) will demonstrate Nuendo, its flagship audio post-production product, which will be working alongside a Yamaha DM1000 console. The recently released Version 5.5 offers over 20 new features and numerous enhancements including new editing functionality, an updated video engine, improved Quick Controls for extended accessibility and improved compatibility with external software applications, such as through the refined Advanced Authoring Format (AAF) for cross-platform interoperability.
"StreamUK (Stand 900) will showcase its new partnership with Liverpool FC at BVE North. The company partnered with Liverpool FC in September, revamping the club's online video offering, LFC TV, which claims to be the mostsuccessful sports online subscription video service in the world. StreamUK will also use its appearance at BVE North as an opportunity to present some of its key case studies from clients including The Guardian, BBC, Red Bull and Barclaycard.
"Tektronix (Stand 524) will show its newWFM2200 Compact Video Waveform Monitor for the first time in the UK.  This versatile and portable product provides an ideal solution for basic video and audio monitoring needs with an integrated high-brightness, low-power consumption LED backlit display in a convenient portable form factor. Tektronix will also demonstrate the 3D video monitoring and measurement features within its WFM8000 Series Advanced Waveform Monitors and WVR8000 Series Advanced Waveform Rasterizers. Tektronix has introduced several new displays for 3D production work that assist production teams that are determining the differences between Left Eye and Right Eye images."