SVG Europe Audio Cloud Audio Forum: Recording now available on demand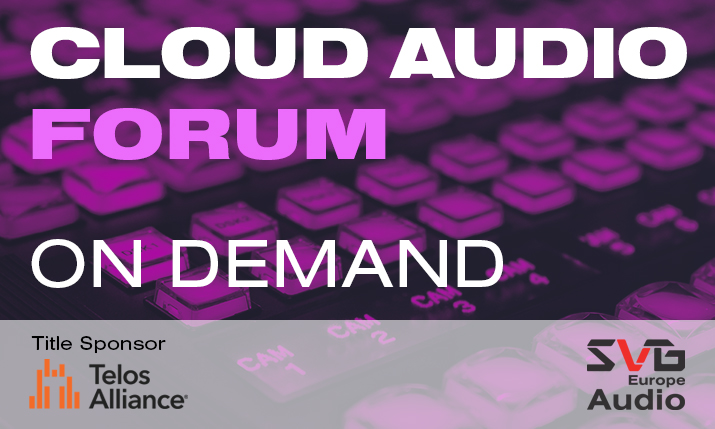 A recording of SVG Europe Audio's first online event of 2022, the Cloud Audio Forum, is now available to view on demand. You can watch for free but registration is required.
The event, which was supported by title sponsor Telos Alliance and registration sponsor TSL Products, explored where audio sits in today's cloud ecosystem, and whether it is being left behind the video pack.
Chaired by Roger Charlesworth, speakers included: Sky Sports' A1 technical specialist Alex Judd; Harry Brown, Sky Sports sound supervisor; Martin Dyster, vice president of business development at Telos Alliance; Tom Sahara, media technologist and advisor, chairman emeritus SVG US; Mark Stephens, principal solution architect, Amazon Web Services; Ian Fletcher, chief application designer at Grass Valley; Greg Shay, chief technology officer at Telos Alliance; Gary Thielman, president, Harrison Audio; Tim Cuthbertson, Advanced Systems Group, director of cloud production; and Tom Knowles, Solid State Logic, product manager for broadcast systems.